Samsung Galaxy Note 7: FAA tells passengers to not use the phone on planes in US
Passengers can only carry the phone if it is switched off throughout the journey, FAA says.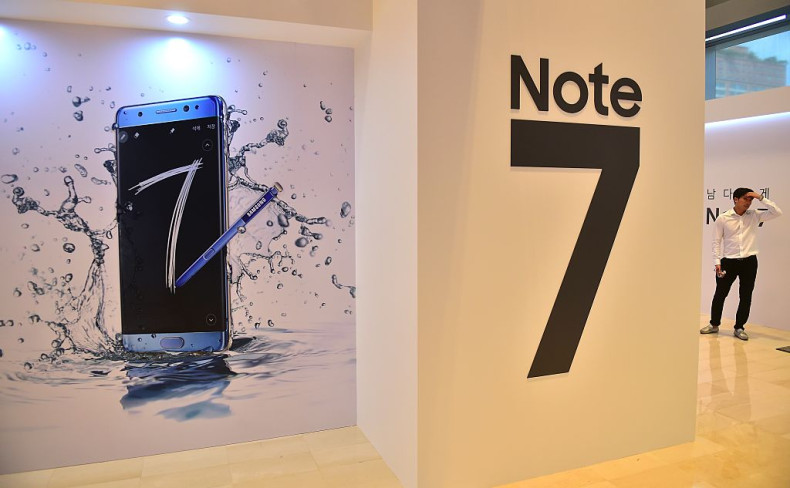 After three leading airlines in Australia banned the use of Samsung Galaxy Note 7 from their flights, the Federal Aviation Administration (FAA) in the US has also issued an advisory against the use of the device. The FAA, which has been mulling a full ban on the device, said passengers on board in any airline in the US should not use, turn on, charge or even carry these phones in their luggage.
"In light of recent incidents and concerns raised by Samsung about its Galaxy Note 7 devices, the Federal Aviation Administration strongly advises passengers not to turn on or charge these devices on board aircraft and not to stow them in any checked baggage," read the statement issued by FAA on its website.
This at the moment is just an advisory, but hints towards a full ban. In that case the Transportation Security Administration will be in charge of not only spotting these smart phones, but identifying the exact model and confiscating them from passengers. As of now passengers can carry the phone on flights only if it is in the cabin baggage that too fully switched off during the time on the flight.
The strict advisory comes days after several incidents have been reported of the Note 7 bursting into flames with some as recent as the day of the advisory. Samsung itself has acknowledged nearly 35 incidents pertaining to malfunction of the Note 7 related to its batteries.
The Korean giant, which also happens to be leading smartphone seller in the world, had to recall 2.5 million units of the model until now and bear the cost for a full replacement of these models to be given to customers. Although the company says most of these incidents were isolated to a single batch that bore batteries from a specific battery supplier, investigations and tests are still on if any other problem may be causing these phones to explode.