A new design patent spotted on the Korean Intellectual Property Office reveals that Samsung may be busy developing a smart ring, which could have some interesting implications for both current and future Samsung devices.
The patent, filed in December 2015 and spotted by SamMobile, depicts a high-tech piece of jewellery sporting a volume rocker, call answering buttons and what could be a SIM tray and/ or card slot. One picture shows a man rather awkwardly speaking into his finger, indicating the possibility of of voice functionality. The ring is described as being made from metal and plastic.
Details on how the device would work are limited – or rather, non-existent. However, as with all wearable devices you can bet there'll be some sort of activity and motion-tracking capabilities packed inside, meanwhile NFC for contactless payments would feature. Visa developed an NFC-enabled ring and trialled it during the Rio Olympics, and you can bet your bottom dollar that other companies aren't far behind.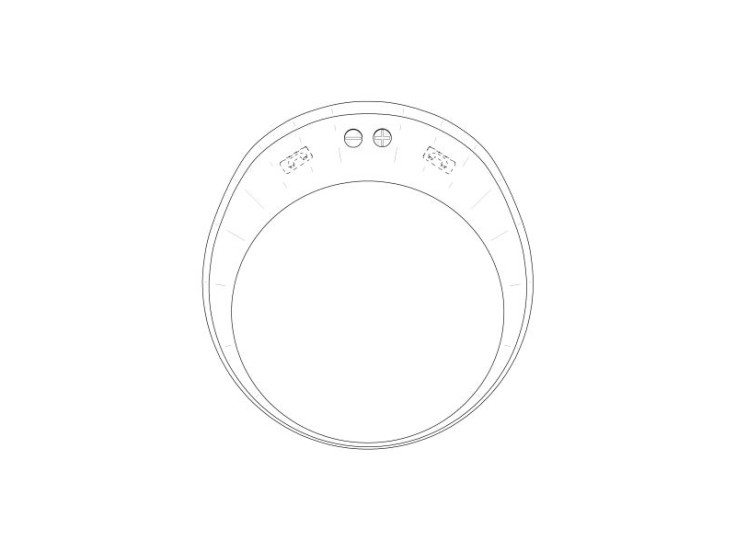 In fact, Samsung filed a patent with the US Patent & Trademark Office around the same time that revealed that the company was working on a finger-worn device capable of controlling smartphones, TVs and smart home gadgets. Given the fact both patents were filed in the same month, it's probably safe to bet that they both describe the same device.
What's even more interesting is the possibilities a Samsung smart ring could bring to devices like the Gear VR, namely as a way of bringing basic gesture input to the headset. It likely won't serve as a replacement to a gamepad, but it could at least provide a more immersive and intuitive way of navigating through apps and menus. That is, of course, if it ever comes to market.