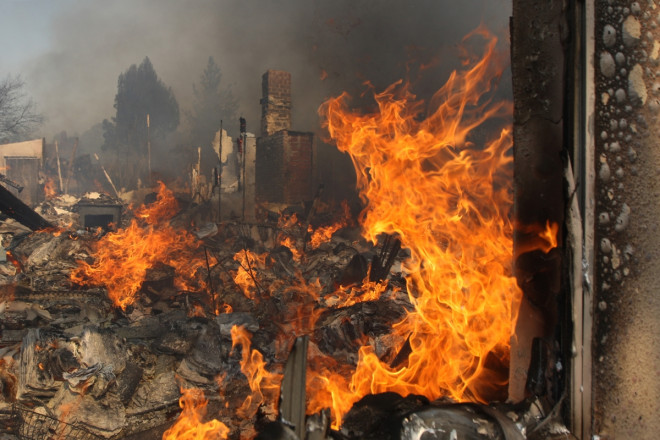 Two teenagers have been arrested for arson after the fires that have torn across parts of California.
Isaiah Silva of Escondido, 19, and a unnamed 17-year-old were arrested on suspicion of attempted arson after starting at least two brush fires in San Diego's Escondido area.
They have not been linked with the larger brush fires that have engulfed parts of the state since Tuesday, NBC San Diego reports.
A witness spotted the pair starting fires and contacted the police: "This arrest is completely to the credit of citizens who did exactly what we need them to do," Lt Neal Griffin of Escondido police said.
"Unfortunately, in these sorts of circumstances – wildfires – a lot of times we do wind up with incidents where there are incidents of copy-cats."
The wildfire that started earlier this week has now split into nine separate fires. It is not known how the blaze began, but it spread quickly with winds and a state-wide drought fuelling the flames.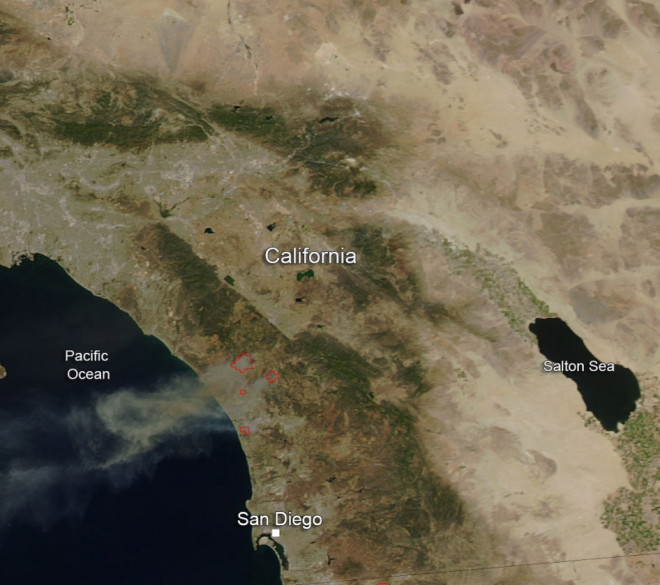 The fire became so widespread Nasa satellites have photographed them from space, with smoke plumes spreading westwards across the Pacific Ocean.
According to the space agency, conditions continue to be "bone dry". Coupled with increasing winds, this allows the flames to jump fire lines.
The fire seen from space began on Wednesday as a single fire, which after splitting into nine fires has destroyed around 10,000 acres of land.
Dozens of homes have been destroyed and tens of thousands of people have been evacuated, leading the governor of California to declare a state of emergency – so far at least 125,000 evacuation notices have been sent.
Fire tornadoes have also broken out, where crosswinds create a vortex producing swirling gales with flames coiling upwards in the centre.
No rain is expected in the area for several more days, although temperatures are expected to subside. So far one person is believed to have died as a result of the fire after a burnt body was found in Carlsbad.