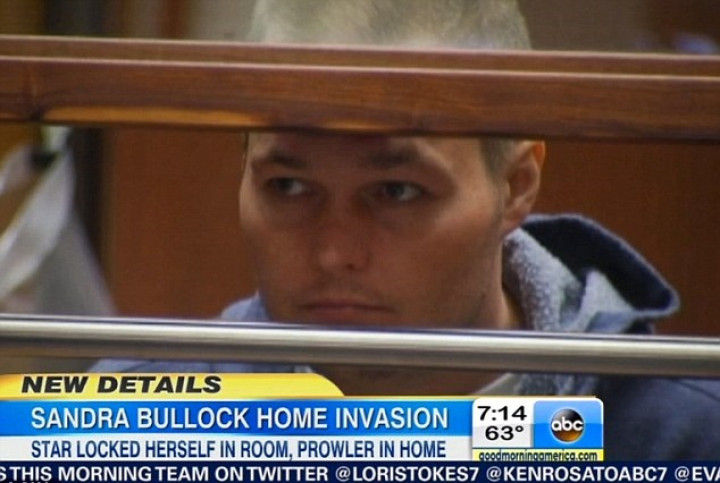 A man has appeared in court facing charges of breaking into actress Sandra Bullock's Los Angeles home.
The Oscar-nominated actress was at her residence when Joshua Corbett, 39, is alleged to have entered the property in the early hours of Sunday morning.
Bullock is said to have discovered Corbett herself and immediately locked herself in a room until police arrived at the scene.
It is not known whether her son Louis was present at the time of the incident.
Corbett allegedly entered the property by climbing over a chain-link fence (with barbed wire on top) around 5am on Sunday and was arrested at the scene.
He has been charged with burglary and stalking, however according to TMZ, the intruder wanted 'face-to-face' time with the star and had no intention of stealing from the property.
It was also reported by Today that Corbett may have kept a diary on the Hollywood star and was 'obsessed' with her.
Prosecutors also filed felony weapon possession of a machine gun, although he is not thought to have been in possession of the weapon when he entered the actress's home.
Corbett remains in custody with bail set as $185,000. If convicted, he faces up to seven years and four months behind bars.
He has pleaded not guilty to the charges
Bullock's representative told People magazine after the incident that she was "unharmed and fine".