Chinese authorities have warned people, especially children and elderly citizens, to stay indoors after dense sandstorms hit northern China on Thursday (4 May), further deteriorating air quality and visibility.
The sandstorms originated from Mongolia and Inner Mongolia, and first blew into Beijing on Wednesday afternoon, the South China Morning Post reported.
Weather forecasters have reportedly issued a blue alert for sandstorms across the north until Friday (5 May). Blue is the lowest level for weather warning in China; while, red is the highest, with yellow and orange falling between the two.
According to the Beijing Municipal Environmental Monitoring Centre, the average readings of PM2.5 – small particles in the air most harmful to health - had gone up to 630 micrograms per cubic metre in parts of the capital city by Thursday morning, the paper noted.
It added that the data showed levels of PM10 – larger particles in the air harmful to health – reached over 1,000 micrograms per cubic metre in the city.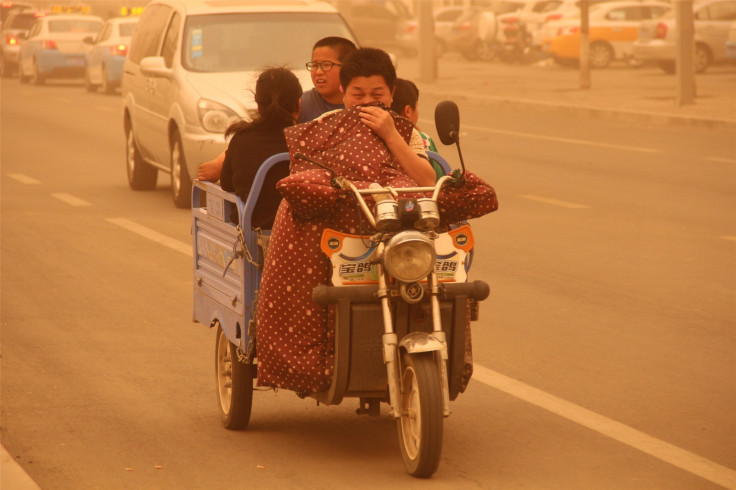 Following 11am local time on Thursday, Beijing's air quality index was at 905, which is considered a hazardous level.
Earlier in the week, China's Xinjiang region witnessed a huge sandstorm that disrupted flight and train services in areas near Taklamakan desert. Media reports said that the worst-affected areas were Aksu, Kashgar and Hotan. Visibility in some of these areas reduced to only five metres following the sandstorms.