Sandy Hook School Massacre: All 31 Pro-Gun Senators Refused to Appear on Meet the Press
While Michael Bloomberg urged need for gun control, advocates of right to bear arms stayed away from show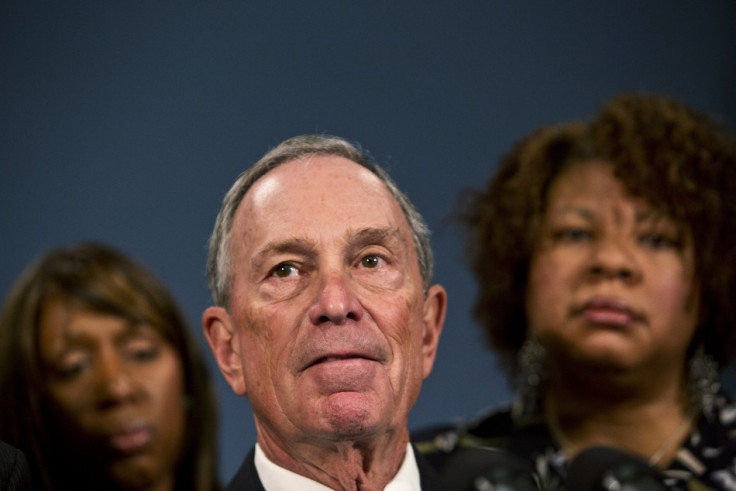 Every one of the 31 pro-gun senators in the US was invited to discuss their views on NBC's Meet the Press two days after the Sandy Hook school massacre - and every one declined the invitation.
The blackout was revealed by Meet the Press host David Gregory. "We reached out to all 31 pro-gun rights senators [but] we had no takers," he said.
Broadcaster MSNBC presented a special edition on Sunday, dedicated to the Sandy Hook shooting. New York Mayor Michael Bloomberg, a prominent advocate of gun control, appeared on the programme to reaffirm his stance.
First broadcast in 1947, Meet the Press is renowned as one of America's most prestigious current affairs programmes.
The National Rifle Association, the most powerful gun lobby in the States, cancelled a weekend concert and removed its Facebook page after the shooting. But the Gun Owners of America pressure group has spoke out through its executive director Larry Pratt.
Pratt claimed that the massacre could have been averted if teachers at Sandy Hook had been allowed to carry firearms. Gun control advocates "have the blood of little children on their hands," he said.
"The only thing accomplished by gun-free zones is to insure that mass murderers can slay more before they are finally confronted by someone with a gun," he said.
It has emerged that gunman Adam Lanza smashed both his computer and hard drive before embarking on his shooting spree at the school.
Police investigating Lanza's background say they may not be able to find out what the killer, a known computer enthusiast, had been doing on his desktop in the run-up to the massacre, and whether this activity played any role in his actions at Sandy Hook.
© Copyright IBTimes 2023. All rights reserved.