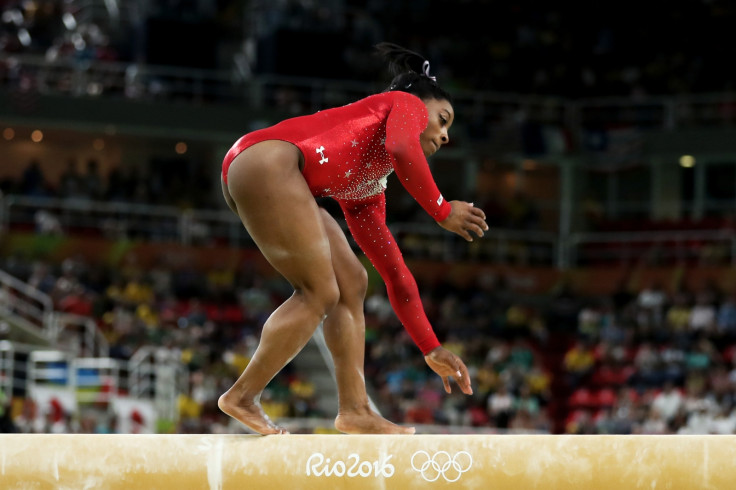 Gymnastics phenomenon Simone Biles' quest for an unprecedented five gold medals at Rio 2016 ended with bronze in the women's balance beam final. The diminutive American, who led the USA to success in the team competition before adding personal triumphs in the individual all-around and vault events, is a two-time world champion on the apparatus but slipped during a front somersault and was handed a deduction after putting her hands down to steady herself.
With Biles surprisingly faltering, Sanne Wevers, who took silver in Glasgow last year, eventually became the Netherlands' first ever female gymnastics medallist by claiming gold with a score of 15.466. Laurie Hernandez failed in an appeal against her final mark and had to settle for second place.
Elsewhere on another entertaining day of seemingly superhuman feats at the Rio Olympic Arena, Greece's Eleftherios Petrounias produced a score of 16.000 to take gold in the men's rings final.
Home favourite Arthur Zanetti came second and Russian Denis Ablyazin claimed bronze. The latter also snatched a second successive Olympic silver in the vault, which was won by Ri Se-gwang of North Korea. Japan's Kenzo Shirai bounced back from his disappointment in the floor exercise finale to finish third.
On Tuesday (16 August), Biles will have the chance to avenge her mistake in the women's floor final. Team GB's Nile Wilson competes in the men's horizontal bar and there are also medals up for grabs in the parallel bars.