Santander offers controversial 1-hour contract to over 300 employees
High-street lender employs 371 staff on a 1-hour contract, but claims workers have full employment rights.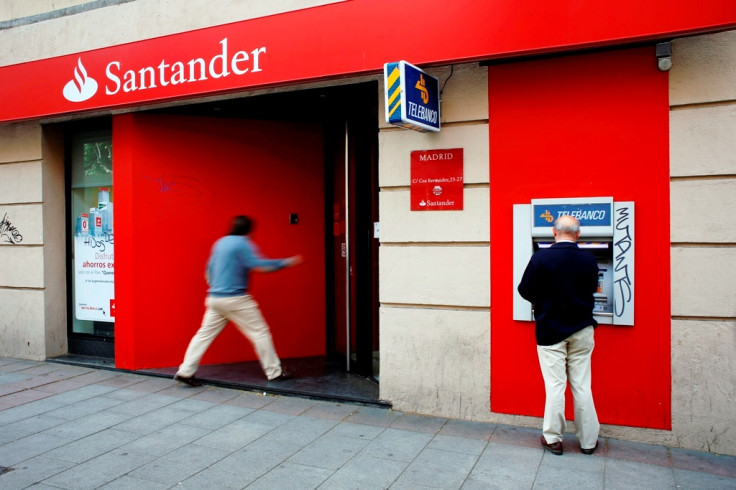 Banking giant Santander could come under scrutiny after a report highlighted the lender employs over 350 people on contracts that guarantee just one hour of work per week.
According to a report published by the Financial Times on Monday (27 March), the high-street bank employs 371 workers on a "one-hour" contract, meaning the employees could effectively work for just 12 hours in a year.
The contract applies to "on-call customers service advisers (CSA)", who are employed to provide cover for branch staff and amount to approximately 10% of the bank's 3,371 customer service advisers.
According to a job advert on Santander's website, the role pays a pro rata salary of £17,666.
"This is an 'On call' contract, offering flexible cover to local branches," the listing reads.
"You'll be guaranteed and paid for at least one hour per month/12 hours per year. Additional hours will vary according to branch requirements and will most likely be a mix of pre-arranged and short-notice cover, so flexibility around hours and location is essential."
The contract offered by the lender will draw comparisons with the controversial "zero-hour contracts", which leave employers in full control and employees with little certainty over the number of hours they are required to work each week.
Consequently, employees on a zero-hour contracts have no way of forecasting how much they can earn in a week, as the contracts guarantee them no fixed hours at all.
However, a spokesperson for Santander was quoted as saying by the Financial Times the bank did not offer zero-hour contracts, as the one-hour contracts guarantee "full employment rights with no obligation to accept additional hours or exclusivity."
According to the bank, people on the contracts on average work 386 hours a year, which translates to approximately 50 8-hour work days in a year.
Employees on one-hour contracts "received the minimum training and updates required for our banking environment" and are treated in a "simple, personal and fair way", the spokesperson added.
Earlier this month, the Office for National Statistics said the unemployment rate in the final quarter of 2016 fell from 5.1% to 4.7%, the lowest level on record since 1975. However, the decline has been driven by a rise in self-employment and short-term employment, leading to an increasing prominent role for the so-called "gig economy".
While some argue the gig-economy gives workers more control on what they earn and allows them to be more flexible, others warned about the low salaries involved.
Around 57% of gig economy workers believe that they are being exploited by their employers in order to drive growth, a survey published by the Chartered Institute for Personnel and Development reported last week.
Two-thirds of the participants also urged that the government should guarantee them paid leave and a minimum wage. Earlier this month, Prime Minister Theresa May commissioned a comprehensive review of the gig economy, which she said would include a more rigid classification of self-employment and obstructing firms from implementing restrictions on self-employed workers.
© Copyright IBTimes 2023. All rights reserved.