Sarah Storey etched her name in British sporting folklore by winning her 11th career gold medal in the women's C4-5 individual road race to become the joint most successful modern-day ParalympicGB athlete alongside Tanni Grey-Thompson and David Roberts.
Storey, who had already won gold on the track in the C4-5 500m time trial and C5 pursuit, as well as the C5 time trial on the road, claimed a fourth gold of the Games in stunning fashion.
The 34 year old bolted from the line and pulled out an enormous lead over her rivals to join level with wheelchair racer Grey-Thompson and swimmer Roberts, who both have eleven Paralympic gold medals to their name.
After winning five gold medals as a swimmer in the SM10 category at the Barcelona and Atlanta Paralympics, Storey has translated her dominance in the pool to the bike, where she has won six golds in Beijing and now London.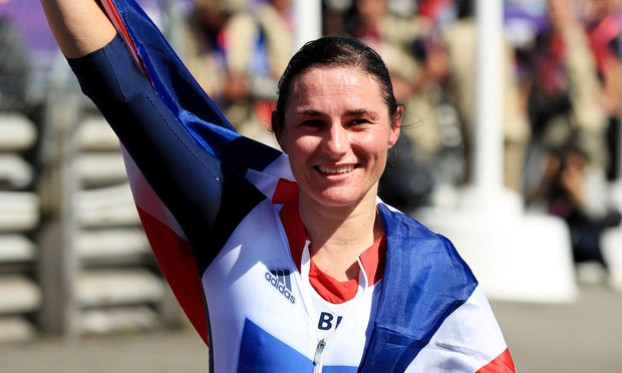 "I just thought I'd test my legs and I just had extra gas to spare and I got away and I've been and I've been practicing all year and practicing my starts," Storey said. "I'm just so chuffed the crowd on the course I wanted to say thank you and but I had to keep my head down, I can't get over it.
"To be honest I'd forgotten about the men's race and I thought oh know and obviously thr way the tactical race and can we do some neutralising and I just managed to hold them off
"I mean to be even on the same page as Tanni and to win six cycling golds and to make a clean sweep on this week I don't know if it will sink in.
"Just amazing the whole support. GB have got several people around the course giving me time checks and I'm so proud to be part of such an amazing team."
British counterpart Crystal Lane, who failed to pick up any medals on the track, finished sixth in the race as Anna Harkowska again had to settle for silver with Kelly Crowley finishing third.