Great Britain's Sarah Storey won her third gold medal of the London 2012 Paralympic Games after coasting to victory in the women's C5 time trial.
Having won two golds on the track in the C5 pursuit and C4-5 500m time trial, Storey returned to her natural habitat on the road, dominating the field to finish in 22 minutes 40.66 seconds - one minute and 34 seconds ahead of her nearest rival and silver medallist Anna Harkowska.
Storey, who won five Paralympic titles as a swimmer, can draw level with Tanni Grey-Thompson and David Roberts's medal tally by claiming an 11th gold medal in the women's C4-5 road race on Thursday.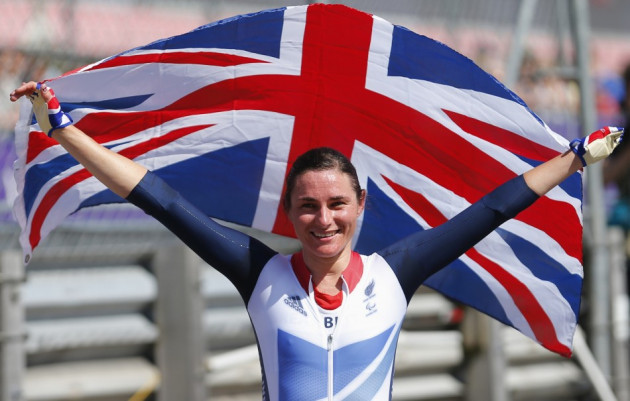 "Everyone is totting up the medals for me but I'm just taking it each race at a time," said Storey, who switched to cycling ahead of the Beijing Games.
"Each race has got to be done, just to make sure I don't get too ahead of myself before I think about the wider picture.
"Today it was just about getting around those 16 kilometres as fast as I could. It's added to an incredible history in my sporting life but it's come over so many years that I don't think those figures will settle in my head until I get home."
After Great Britain dominated the sport of cycling at the Olympics, Storey has helped continue the success and says she took inspiration from the time trail pair of Bradley Wiggins and Chris Froome, who won gold and bronze in London.
"I've spent so much time on the road this year and only went on to the track three weeks ago," she added
"Having watched the success of the Olympic team on the road, Bradley [Wiggins] winning the time trial and Chris Froome getting the bronze medal, I just wanted to make sure I added my name to that list of success.
"With the track I've done so much [but] I love riding on the road and when the time trial's done, well there's no greater feeling."
In the men's C1 time trial, Mark Colbourne won his third medal of the Games.
Victory in the men's individual C1 pursuit and silver in the men's individual 1-3 1km time trial was preceded by time trial silver, which had seen the 42-year-old lead for much of the piece before being surpassed by Germany's Michael Teuber
"I'm proud of what I've done; I'm catching Teuber month by month," he said. "I tried to pace it as best I could. I was probably 30 seconds quicker on the first lap than I wanted."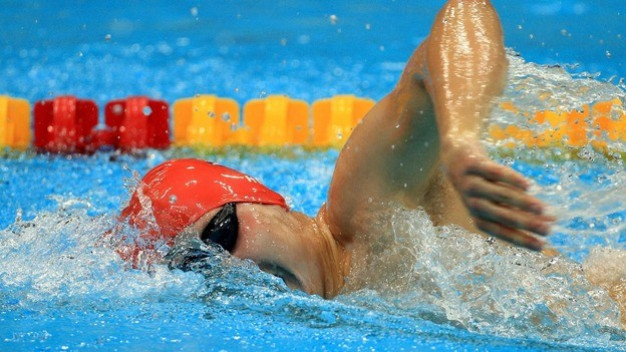 Great Britain's impressive performance in the pool continued after Oliver Hynd claimed gold in the men's SM8 200m, but his brother Sam could only finish fourth.
The 17-year-old, who had already won silver in the S8 400m and bronze in the S8 100m, completed the set on day seven with a British record of two minutes 24.63 seconds to claim GB's 25th gold medal of the Games.
"I can't believe it," Hynd said. "I held my own in a strong field. When I finished I didn't want to be believe it - I'm a Paralympic champion so I'm over the moon. I've had times I wanted to hit - so every medal's been a bonus. It's just been amazing."
Rob Welbourn battled to bronze in the men's S10 400m freestyle ahead of much-fancied Brazilian Andre Brasil, continuing GB's wave of success at the Aquatics Centre.
"I'm over the moon with that," Welbourn said. "I said this morning it was going to be a tough race and to come away with a medal at a home game I can't ask for any more to be honest.
"It was hard to see what was happening but I could hear the crowd cheering and it kept me going."