The Saturday Mothers of Turkey, human rights defenders who have been gathering every weekend since 1995 to demand information on their loved ones who disappeared in 1990s, have commemorated Ferhat Tepe.
Ferhat Tepe, the Bitlis correspondent for Özgür Gündem newspaper, was abducted on 28 July, 1993, while trying to cover human rights violations committed by the Turkish state. He was found dead two weeks later.
Tepe was only 18 when he was kidnapped by men said to be plain clothes officers. His father, Tepe, who was the Bitlis president of the DEP (Democracy Party), frantically searched everywhere for his son.
Fourteen witnesses, including Mümtaz Çerçel, local president of the People's Labour Party, said that they saw Tepe in Diyarbakır police headquarters and claimed that he was tortured in custody. Çerçel was arrested after making this claim.
Ishak Tepe said he received a phone call saying that his son had been kidnapped by the Turkish Revenge Brigade (TIT) who had demanded a ransom and the closure of the DEP.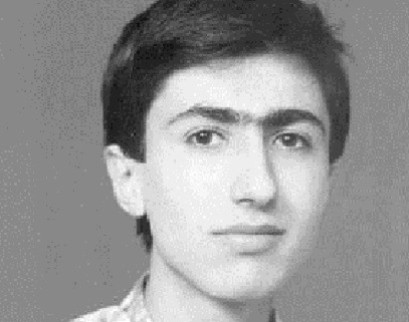 Ishak Tepe claimed that he tape-recorded the conversation. The man on the phone, he said, was Korkmaz Tağma, a brigadier general of the region. Seventeen days before the kidnapping Ishak Tepe had argued with Tağma, who had a reputation of being involved in a number of unsolved murders in the Kurdish provinces of Bitlis, Tatvan and Elazığ.
Tepe's body was found by a fisherman in a lake on 8 August, 1993. According to the autopsy report, he had been tortured. There were cigarette burns on his body and he had been strangled with a wire, journalist Faruk Arhan reported.
"All murders committed by Kokmaz Tağma were committed with the approval of the state," Ishak Tepe said later.
"There are many mass graves in Bitlis. The dead were mostly buried in dump sites or holes randomly. The dead bodies were never given to the families. Tağma would never allow the dead to be buried in a normal funeral ceremony."
Taner Şarlak, one witness to Fepe's detention, confessed that Ferhat was suspended from a water pipe. "Everyone who passed by him shouted 'this is the journalist' and beat him. Ferhat's voice could not be heard any more," said Şarlak.
Tağma has never stood trial for the crimes alleged against him, including that of being involved in mass burials in Bitlis.
Şevket Epözdemir, the Tepe family lawyer and a representative of Human Rights Association (IHD), took on the case of Tepe but was told by authorities to withdraw from it. When he refused, he was kidnapped and killed. His glasses were found near the military zone, and his body was found near a road in the Kurdish district of Tatvan three months after he filed a lawsuit to find out who the murderers of Tepe were.
His death and that of Tepe were not the only ones but they have not been forgotten.
Inspired by the Mothers of the Plaza de Mayo who demand to know what happened to their loved ones during Argentina's "Dirty War", Saturday Mothers in Turkey have been protesting over the thousands of disappearances in detention and murders by unknown assailants since May 1995. Every Saturday afternoon, they go to Galatasaray Square in Istanbul, bearing the pictures of their missing relatives.
Since 1995 they have gathered a total of 436 times. Every Saturday the mothers commemorate a different person who has been killed with a statement about that person's case and ask a family member to speak about the relative.
They also demand a free press, and justice for the disappeared and for all journalists who have been massacred.
The European Court of Human Rights (ECHR) has repeatedly condemned Turkey for banning the pro-Kurdish Özgür Gündem newspaper. In Özgür Gündem v. Turkey at the ECHR in 2000, it was stated that there was an unremitting campaign of grave violations of human rights designed to force the paper and its successor, Özgür Ülke. The campaign, said prosecutors, included killings, disappearances, injuries and ill-treatment of journalists and distributors, threats and the use of violence, threatened and actual prosecutions, seizures and confiscation of the newspaper and the imposition of heavy fines.
"The history of the Kurdish press has always been the same. We have been exposed to massacres and unending persecution. Seventy-eight journalists have been killed. Our struggle is going on despite different methods of persecution, detentions and dirty policies," Sedat Yılmaz, editor of Özgür Gündem, said.
A letter written by Ferhat Tepe's parents was also read during the most recent gathering of the Saturday Mothers.
"Our hearts are torn apart every time we see a journalist being beaten or arrested," it said. "As much as we are after the murderers of our son, we are by the side of all journalists in prisons."
Uzay Bulut is a freelance journalist based in Ankara