Saudi Arabia could be about to behead and crucify Ali Mohammed al-Nimr
Activists say pro-Saudi sources have alluded that al-Nimr's and other Shia prisoners' executions could be imminent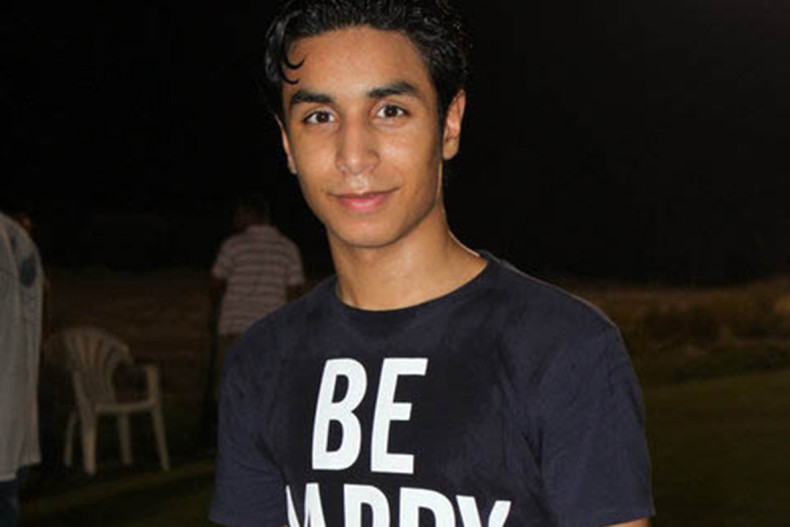 A day before Sheikh Nimr al-Nimr was beheaded on New Year's Day 2016, a Saudi-based Twitter account with more than 2.4 million followers announced that there were only a few hours left until the Shia cleric's death sentence would be carried out.
As Saudi Arabia does not announce executions in advance – even to the families of the accused – activists noted that @KSA24 must either be a state-controlled account or a government insider.
The same Twitter account, which is linked to a website – 1ksanews.com – that carries news and official government statements – also revealed a month before Sheikh Nimr was executed that his family's monthly visit would be their last: "There are only a few hours left until the Iranian proxy is beheaded – Nimr Al-Nimr," it said, repeating the government line that Nimr was a terrorist sponsored by Riyadh's regional rival, Iran.
Now activists have noted that the Twitter account has begun to turn its attention to Ali Mohammed al-Nimr, Sheikh Nimr's nephew, who faces beheading and crucifixion after his conviction last year on a swathe of charges related to organising anti-government protests. The European Saudi Organisation for Human Rights says that the account has been tweeting about al-Nimr in recent days and they fear his death sentence could be imminent.
"The account @KSA24 has shown renewed interest in young protester Ali Al-Nimr case, based on past accuracy of tweets from this account regarding Sheikh Nimr, this is a worrying signal," said Ali Adubisi, director of the European Saudi Organization for Human Rights in Berlin.
Nimr faces execution alongside a number of other young men, most of whom were sentenced for their roles in the pro-democracy Shia protests that took place in 2011 and 2012 as the Middle East reeled from the revolutions of the Arab Spring. When the case came to light in 2015 it attracted global attention, with everyone from the UN to Labour leader Jeremy Corbyn to TV pundit Bill Maher calling for Saudi to halt the execution.
In a statement on 21 July, Britain's Foreign Office claimed that it had repeatedly raised three cases in particular – Nimr, Dawood al-Marhoon and Abdullah al-Zaher, who were all convicted as juveniles in contravention of international treaties to which Riyadh is a signatory – with the Saudi authorities. "We do not expect that these three young men will be executed," the statement said.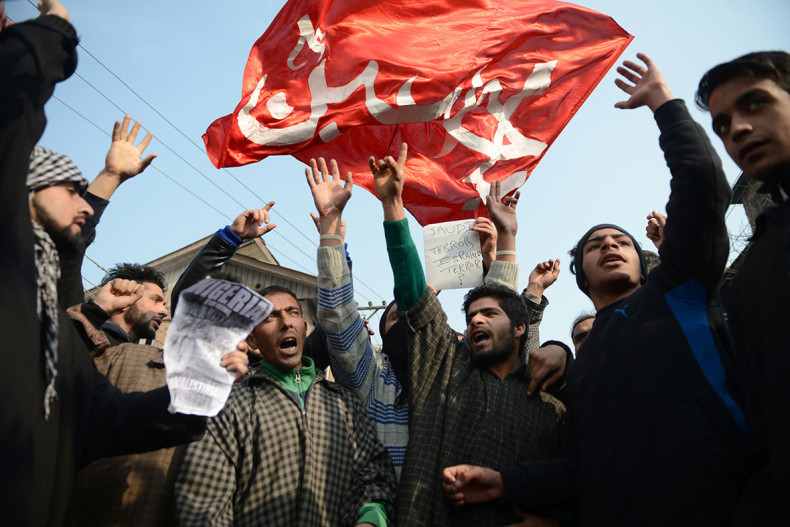 Ali Mohammed, now 22, was arrested in 2012 when he was just 17 after attending an anti-government protest. Supporters say that he was beaten and forced into signing a confession, then in 2014 was sentenced to death after a trial at which his claims of torture were ignored. He was accused of being part of a terrorist organisation, carrying weapons and targeting security patrols with Molotov cocktails.
The anti-death penalty charity also alleges that Ali was arrested without a warrant, has never been given access to his lawyer and was not informed of the charges until halfway through the proceedings. The first word that his family received about his case was in September 2015, when it was revealed that his appeal had been turned down. As is tradition in Saudi, families are not informed at any time when the execution will take place.
Most of the 2.7 million Shia in Saudi Arabia live in al-Ahsa and al-Qatif districts in the country's eastern province, which also contains the bulk of the kingdom's oil. Ruled by a Sunni monarchy and under a strict interpretation of Islam, Wahhabism, Shia are often portrayed as heretics or agents of Riyadh's major rival, Iran. Most recently, Qatif and other Shia areas have been targeted by Islamic State (Isis/Daesh) in a spate of mosque bombings.
It is not the first time that rumours have swirled about Ali Mohammed's execution being imminent. In March, a Saudi news outlet Okaz reported that Nimr, Marhoon and Zaher were due to be executed pending the endorsement of Saudi high court judges.
Why does Saudi Arabia crucify prisoners?
Saudi Arabia's use of crucifixion – hadd al-haraba in Arabic – is enshrined in the country's penal code but has only been documented once, when five Yemenis were beheaded and crucified in Jizan for their role in an armed robbery that led to the death of a Saudi man.
It was previously unusual for political prisoners to be crucified after death, but both Sheikh Nimr al-Nimr and his nephew were sentenced to hadd al-haraba because the authorities consider Shia political groups that agitate against the rule of Riyadh to be criminals rather than political activists.
Like public beheading – widely carried out in Saudi Arabia – and the displaying of severed heads in public squares after the sentence is carried out, crucifixion is designed to warn others from breaking the law. There is reference to the practice in the Quran, which states: "The punishment of those who wage war against Allah and His Messenger, and strive with might and main for mischief through the land is: execution, or crucifixion, or the cutting off of hands and feet from opposite sides, or exile from the land (Quran 5:33)".