Saudi Arabia is executing teenagers for using social media - you call that 'reform'?
Some juveniles are facing the death penalty for using Whatsapp and Facebook to organise protests.
This week, British Foreign Office Minister Alistair Burt used a trip to Riyadh to reaffirm the UK's strong support for Saudi Arabia.
The visit comes amid an unprecedented jump in executions in the Kingdom. Saudi authorities have executed over 100 people since January, setting the regime on course to meet the record totals of executions we've seen in the last three years.
These terrible numbers put Saudi Arabia comfortably within the ranks of the world's top five executing countries. As is so often the case, the most vulnerable people in society end up awaiting the executioner's blade.
Since 2012, and the height of Arab Spring protests calling for democracy, scores of people, including juveniles, have been arrested, tortured and sentenced to death for the 'crime' of attending protests.
Some have been executed. For example, Ali al-Ribh. Ali was a juvenile and in school when he was arrested. He was tortured into making a false confession, and subjected to a sham trial before Saudi Arabia's notorious Specialized Criminal Court. The Kingdom says the Court was set up to hear terrorism cases, but it has been routinely used to convict human rights defenders, protesters and perceived political opponents.
Burt's visit comes as the Kingdom threatens another wave of executions of vulnerable protesters, including children. Mujtaba al-Sweikat, a talented student who had a place at an American university to study, was arrested at an airport en route to the US.
Sweikat was arrested for attending pro-democracy protests in the country in 2012 when he was 17.
He, like Ali, was tortured into "confessing" to various crimes, and now faces imminent execution, along with another 13 Saudi Arabian men.
Facing death alongside him are five other juveniles – Ali al-Nimr, Dawood al-Marhoon, Abdullah al-Zaher, and Abdul Kareem al-Hawaj – as well as Munir al-Adam, a disabled young man. Some of their so-called crimes include using Whatsapp and Facebook to organise protests.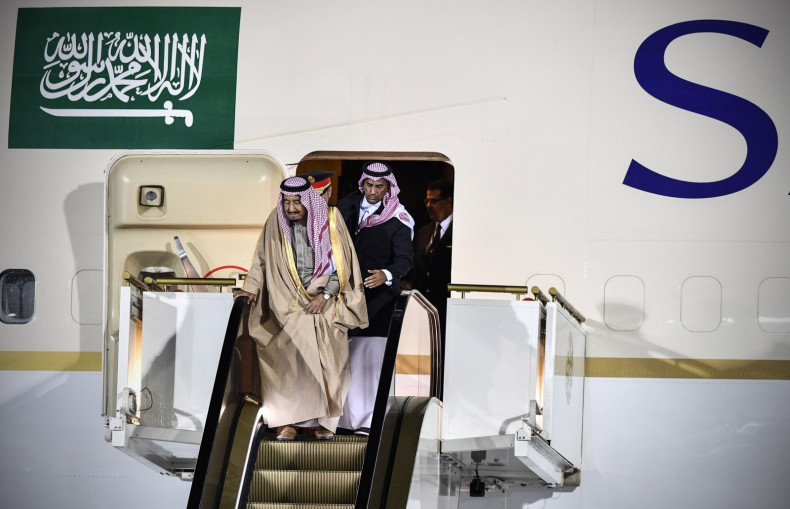 Despite these ongoing abuses, Saudi Arabia's closest allies have been restrained in their criticism of the Kingdom's appalling use of the death penalty. On this week's trip to Riyadh, Burt stuck to the now-familiar mantra that the UK government is helping the Kingdom to 'reform'. He said Britain "work[s] closely with Saudi Arabia in some 'important areas' " and notably, that the UK "supports the delivery of Saudi Arabia's ambitious reform programme."
But the Kingdom's reform programme is nothing more than a fig leaf offered to the international community. It fails to address Saudi Arabia's infamously poor human rights record, and the political repression that has seen juveniles like Mujtaba facing execution.
Knowing this, it is deeply questionable that the UK government lends such strong support to the Kingdom's criminal justice system - a system that plays a central role in abuses, and shows no signs of reform. The British government has provided millions of pounds' worth of training to Saudi police in investigation techniques and in cyber security. British officials have privately acknowledged that this very training risks contributing to gross abuses, like torture.
These risks are hardly new; Reprieve's previous research laid bare the terrible injustices behind the country's death penalty system, such as the use of torture to extract false confessions.
Yet British training – provided to the Ministry of the Interior, which oversees executions – does not appear to address abuses. Moreover, few checks have been carried out on whether Saudi police are misusing the training they receive from Britain.
Three years into a bloody execution spree, and with juvenile protesters at once again at risk of execution, Burt's talk of supporting Saudi Arabia's 'reform' rings increasingly hollow.
Britain, as Burt pointed out this week, counts the Kingdom among its closest allies, and lends its police generous UK support.
The UK government must urgently use this close relationship to call for real and meaningful reform; that means calling on the Kingdom to ensure fair trials, an end to torture, and the freedom to protest without fear of execution. Otherwise, Britain risks complicity in appalling abuses.
Sign Reprieve's petition calling for a halt to Saudi executions.
---
Maya Foa is the director of Reprieve's Death Penalty team.
---