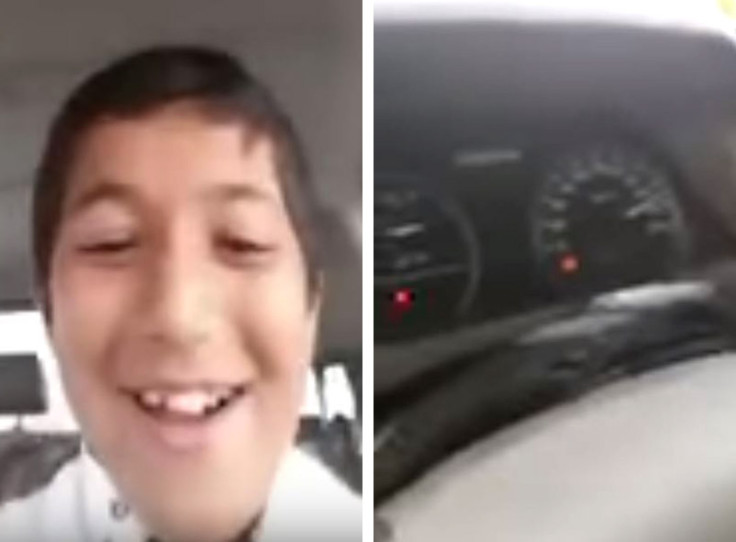 Footage of a child driving at dangerously high speeds through the streets of Saudi Arabia has prompted a furious backlash on social media. A 20-second clip uploaded on YouTube shows the smiling young boy - apparently on his own and filming himself - driving to the car's maximum speed.
Social media users reacted angrily to the child's dangerous stunt and expressed shock at his apparent nonchalance as he reaches speeds so high the car's warning lights start to flash. One user described the child's actions as a "time bomb" while another blamed the parents of the child, saying he "lacked education".
The clip, uploaded on 2 December, ends with him saluting the camera. It is just one of many that have recently emerged showing young Saudi children taking to the roads in what appears to be a growing phenomenon.
In September, Saudis reacted angrily to footage of a young boy driving in Riyadh while being filmed by an older man in the passenger seat. In April, a 15-second video showed a young boy driving a car while someone recorded him from the back seat. The video was viewed more than 284,000 times before the video was removed from YouTube.
Gulf News reported the Saudi traffic authorities were "alarmed" by the most recent footage, warning parents would be held legally responsible for allowing their underage sons to drive. One blogger wrote: "We are now afraid that cars in Saudi Arabia are turning into time bombs because of such reckless drivers and terrible parenting. There is a serious issue with the teenagers and now with the pre-teenagers as they take to the road."