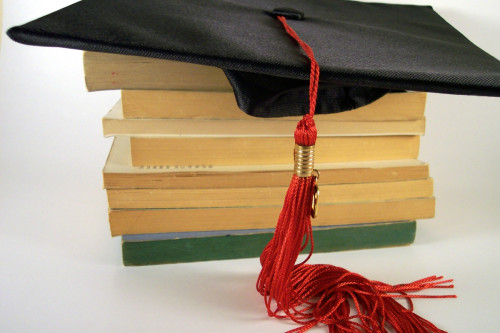 A woman in Saudi Arabia has become the first female in the ultra-conservative country to be awarded a PhD.
Mai Majed Al-Qurashi was awarded her doctorate by the King Abdullah University of Science and Technology.
Specialising in biochemistry, she told the Saudi Gazette that she now plans to become a Nobel laureate.
Al-Qurashi's dissertation focused on how certain substances that exist in all living organisms can simulate or suppress proteins, and how these can control diseases.
"I can't describe how proud I feel being the first Saudi female student ever to attain such an achievement from this great university," she said, adding that she spent many sleepless nights working on her thesis.
Religious doctrine in Saudi Arabia has resulted in fewer educational opportunities for women in Saudi Arabia, however, the Kingdom more recently has spent millions improving education opportunities for women.
Previously, women were banned from studying engineering, pharmacy, architecture and law, but these restrictions have also started to be lifted in recent years, as has segregation rules meaning women must study in all-female establishments.
Indebted to Family
However, while a push is being made to improve education, women remain confined within religious strictures and are still banned from driving, bound to a strict dress code and must be accompanied by a male relative if they wish to travel.
Aziza Yousef, a professor at the women's college of King Saud University, recently said: "If you are lucky and your male guardian is good, you will move ahead in life fine. If you are in a family where the male guardian is strict, your life will be paralysed."
Women also face roadblocks once out of education as segregation requirements mean participation in the workplace is minimal. Traditional values also encourage women to focus on their marriage and children. The percentage of women working remains in the low single digits.
Al-Qurashi comes from an educational background. Her mother is a college dean and her father is the news editor of Jeddah Radio, both of whom encouraged her to study from a young age.
"I will always be indebted to my family members for this accomplishment," she said.