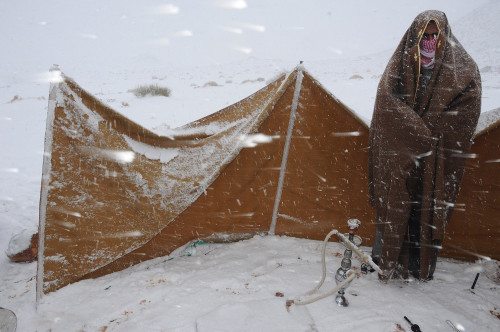 After snowfall hit much of the Middle East last week, including Egypt, Israel and Syria, the cold snap has moved its way across to the second hottest country in the world, Saudi Arabia, where average temperatures reach highs of 45 degrees Celsius.
Snowstorm Alexa has surprised Saudi Arabians after coating much of the kingdom's highlands, in stark contrast to the Arabian Desert, one of the most barren landscapes in the world.
Local media reported that temperatures dropped below zero in northwestern Saudi Arabia close to the border with Jordan.
Related