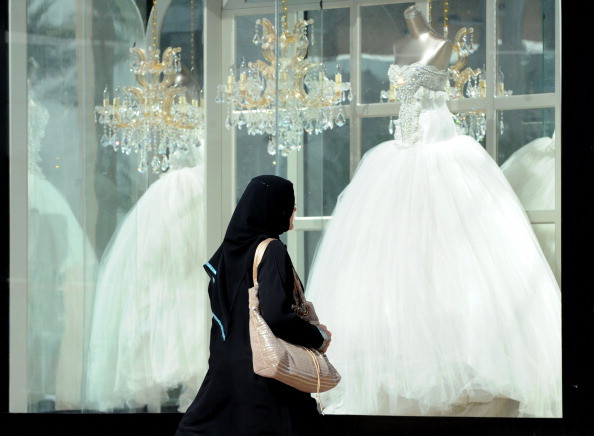 Following on news that Saudi men are forbidden to marry women from a select number of nationalities, new regulations dictate that Saudi men wanting to marry Moroccan women need to first seek approval from their earlier wives and have a clean criminal record.
"The new rules are intended to ensure Saudi men seeking to marry Moroccan women do not have a police criminal record. The rules, which have been enforced by Morocco, also stipulate that married Saudi men must get prior consent by their wives," reported the Saudi newspaper, Makkah.
"If the applicant is already married, he should attach a report from a hospital proving that his wife is either disabled, suffering from a chronic disease or is sterile," added Assaf Al-Qurashi, Mecca Police Director.
Saudi Arabia has introduced hard-hitting intercultural marriage laws to encourage marriages within the local Saudi community.
New laws permit Saudis to have foreign spouses only after seeking prior approval from a new government committee with the approval process often taking up to three months and without there being any set guarantee of a confirmed approval.
The laws also mandate the marriage to be in line with the Islamic Shariah laws with the couple being free of any serious diseases and the age gap between them not exceeding 25 years.
The new government committee has been jointly created by the ministries of Interior, Foreign Affairs, Justice and Social Affairs, and includes representatives from the Saudi Human Rights Commission.
Just a few days ago, Saudi authorities banned its male citizens from marrying women from four countries –Pakistan, Bangladesh, Chad and Myanmar in a move to cut down expatriates.
An estimated 500,000 women from the four countries currently reside in Saudi Arabia.