A man who was hired to decorate the lavish home of a multimillionaire Saudi princess is seeking compensation after allegedly being tied up, threatened he would be killed and ordered to kiss the royal's feet.
The contractor, 53, whose identity has not been released, had been asked to renovate an apartment in the chic Avenue Foch off the Arc de Triomphe.
According to the French magazine Le Point, the princess, also unnamed but a relative of the Saudi royal family, became enraged when the decorator used a phone to take pictures of the room.
He explained he had taken the photographs to help remember the original placement of furniture before it was moved, but was accused of planning to sell them to the media.
Then followed a four-hour ordeal during which according to Le Point, the princess ordered two armed bodyguards to seize the man, "maim" and "kill" him, bind his hands and feet and kiss her toes.
She reportedly told her minders: "Kill the dog, he does not deserve to live." He was also hit in the head during the attack, claimed the decorator. A lawyer for the princess denies the claims.
Eventually the man allegedly had his ID photocopied before being kicked out by a third bodyguard and told never to return to the 16th district of the home, but later went back to claim £16,000 (€18,000) for work done and the return of his tools.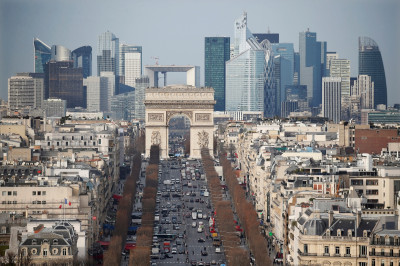 He then went to police and showed them the bruising to his head although because the dispute involves money may make it hard to secure a prosecution, The Sun reports.
Media coverage of the incident has provoked outrage in France, in an atmosphere of resentment towards the perceived special treatment Saudi royalty receive.
In 2015, Saudi King Salman demanded the closure of a public beach on the French Riviera for "security reasons" so he and his 500-strong retinue could relax in private. Following a huge public outcry, the King jetted off to Morocco after just eight days of a planned three-week vacation.