Happy Birthday Scarlett Johansson: Avengers and Iron Man Star Turns 28 [PHOTOS]
Scarlett Johansson, the actress famous for roles in Matchpoint, Vicky Cristina Barcelona and a number of other Woody Allen classics, turns 28 on 22 November.
The New York City-born Hollywood star showed a passion for the craft at a very early age. She appeared in an off-Broadway production of Sophistry, with Ethan Hawke, at eight, and grabbed her first film role two years later, in Rob Reiner's North (starring Elijah Wood, Jason Alexander and Julia Louis-Dreyfus. Her first big break, though, was in 1996, as Amanda in Lisa Krueger's Manny & Lo, and a 12 year old Johansson was nominated for Best Female Lead at the Independent Spirit Awards.
The young star's rise to fame continued, with roles in The Horse Whisperer (1998, with Robert Redford, Kristin Scott Thomas and Sam Neill), Ghost World (2001, with Thora Birch and Steve Buscemi) and Lost in Translation (2003, with Bill Murray). However, it was her role as Griet, in The Girl with a Pearl Earring (2003, with Colin Firth and Tom Wilkinson) that catapulted her to stardom. Johansson's portrayal of the maid in Johannes Vermeer's household who would be immortalised in the epic painting of the same name won her nominations at the BAFTA, the British Independent Film Awards and the Golden Globes, as well as Best Actress at the 2004 Palm Springs Festival.
Since then, the Danish-American actress, acclaimed as much for thespian skills as her gorgeous looks, has developed a strong reputation for being a wonderful actress, who brings both depth and glamour to her roles. Johansson's roles in Woody Allen films like Match Point (2005), Scoop (2006) and Vicky Cristina Barcelona (2008, with Javier Bardem and Penelope Cruz), are unquestionable highlights. Her career credits also include blockbusters like The Avengers (2012), We Bought a Zoo (2011, with Matt Damon) and Iron Man 2 (2010, with Robert Downey, Jr).
As a mark of her achievements, Johansson was given a Star on Hollywood's Walk of Fame, earlier this year, to which the actress said: "Never ever in my 20 years in this industry would I ever, ever have thought my receiving this star would be even a remote possibility."
Her forthcoming films include The Avengers 2 (expected 2015) and Captain America: The Winter Soldier (expected 2014), as well as Under The Skin, with Paul Brannigan. However, it is theatre, more than films, which keeps her busy for now. Johansson, a Tony Award-winning actress (2010 for Arthur Miller's A View from the Bridge) will be seen in Tennessee Williams' Cat on a Hot Tin Roof, as the iconic Maggie the Cat, when the play opens in Janauary. The production co-stars Benjamin Walker, Debra Monk and Ciaran Hinds.
On a personal front, Johansson has had a turbulent year. She split with boyfriend Nate Naylor (after a year-long relationship) and has seen ex-husband Ryan Reynolds marry Green Lantern co-star Blake Lively, something she was very upset over, particularly since she blamed Lively for the break-up of her marriage to Reynolds.
"Ryan and Blake's wedding has brought back a lot of pain for Scarlett," a source was quoted as saying by Sky News, "She's sure that Blake deliberately seduced Ryan, even though she knew he was attached at the time. On top of that, she feels like it's a huge slap in the face that Ryan would remarry this fast. Scarlett is happy and dating, but she assumed he would wait a few years before he tied the knot again."
Scroll down for a photo tribute to the birthday girl...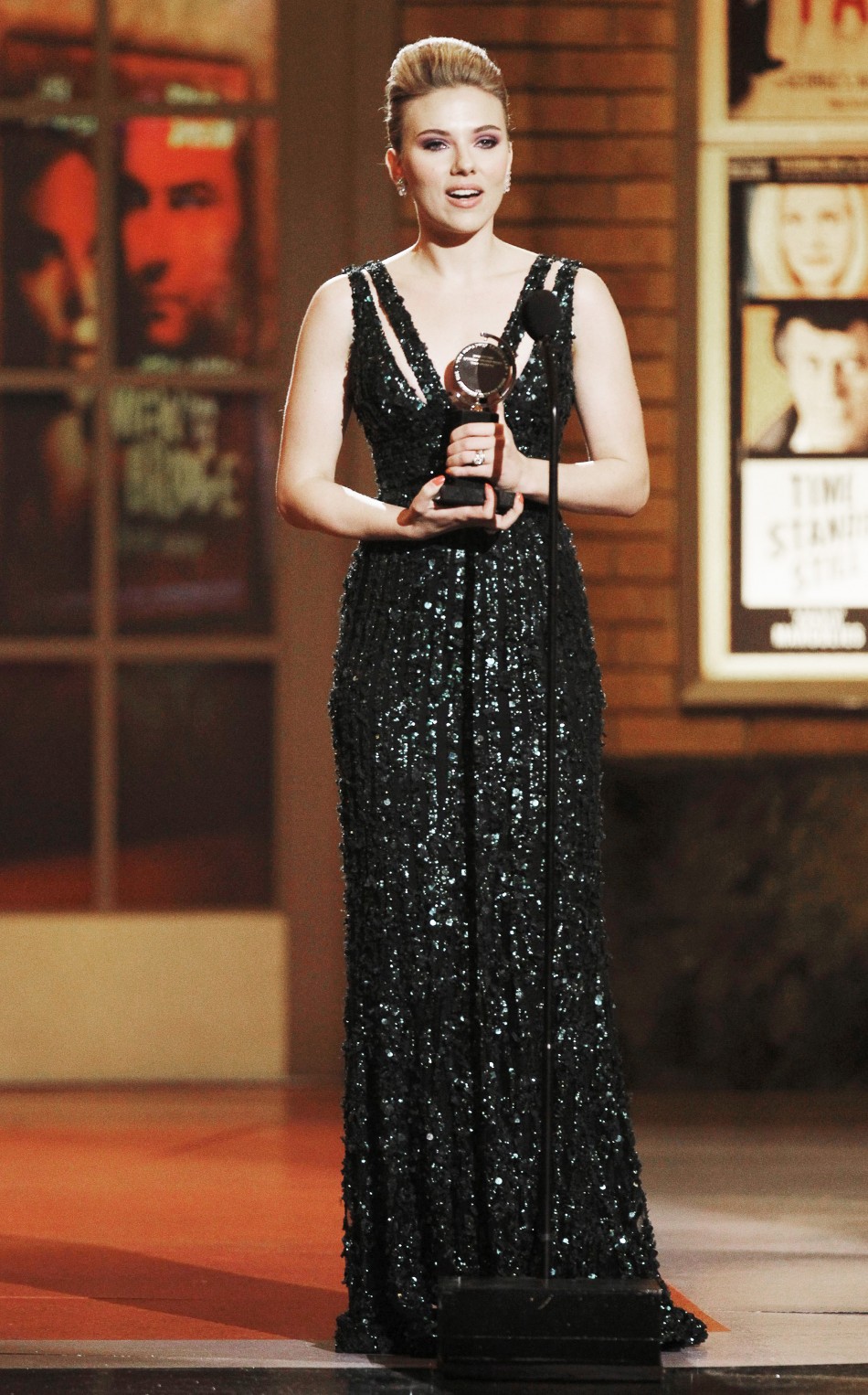 © Copyright IBTimes 2023. All rights reserved.