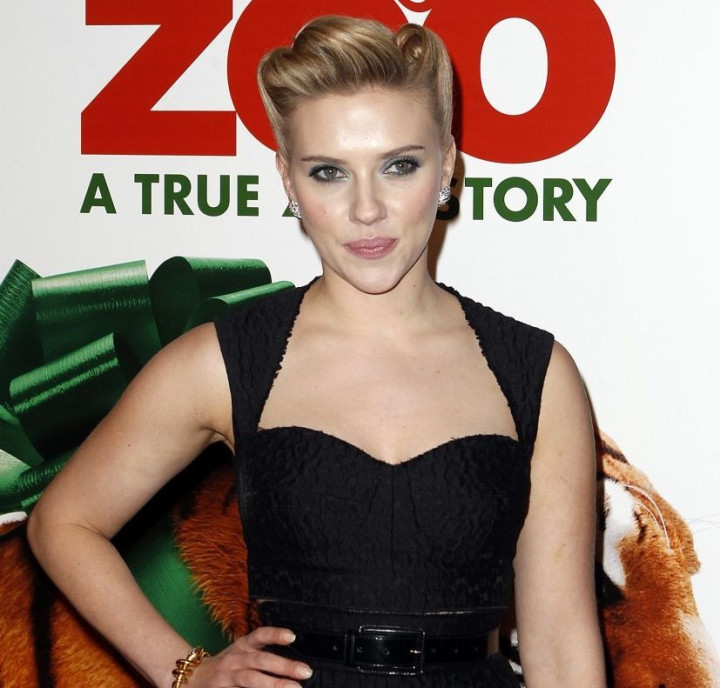 Scarlett Johansson has reportedly broken up with boyfriend Nate Naylor. A report in the Daily Mail suggests the 38-year-old advertising executive has moved his belongings out of her Manhattan apartment. Johansson and Naylor began dating in January.
"They never officially lived together, but Nate has moved all of his stuff out and back into his apartment," a source said. "The relationship is over. It has not been amicable."
The breaking point may have been when the 27-year-old Avengers actress was seen holding hands and getting comfortable with 40-year-old former boyfriend Jared Leto, during the Democratic National Convention. However, at the time, the actress's representative denied any reports of a split.
"Scarlett is still dating Nate [Naylor]. This is very innocent. Scarlett and Jared have remained friends, nothing more, nothing less. Let's concentrate on the DNC and her speech, which is exponentially more important," a spokesperson said.
The Lost In Translation star was previously married to fellow actor Ryan Reynolds but the couple announced they were breaking up in December 2010 and were formally divorced in July last year. Reynolds has since married Green Lantern co-star Blake Lively and his new romance has reportedly left Johansson upset over the failed marriage.
"Ryan and Blake's wedding has brought back a lot of pain for Scarlett," a source was quoted as saying by Sky News, "She's sure that Blake deliberately seduced Ryan, even though she knew he was attached at the time. On top of that, she feels like it's a huge slap in the face that Ryan would remarry this fast. Scarlett is happy and dating, but she assumed he would wait a few years before he tied the knot again."
Johansson was recently spotted at Moet & Chandon's 250th anniversary party in Russia, wearing a green dress from Emilio Pucci's 2013 Resort Collection.