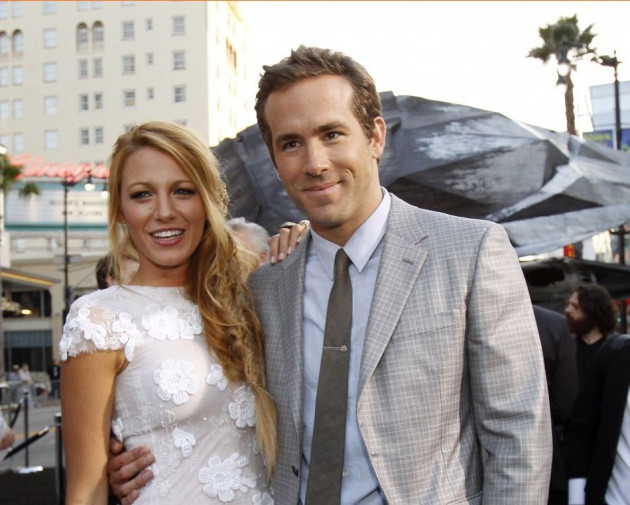 Actor Ryan Reynolds and Gossip Girl star Blake Lively have reportedly married.
According to a report in People magazine, the couple tied the knot at Boone Hall Plantation in Mount Pleasant, South Carolina. The reception reportedly took place in a white tent at the plantation with Lively's close friend, singer Florence Welch, performing three songs. A cake was driven down from Virginia for the newlywed couple.
Lively's mother and sister were also spotted in Charleston with Bette Midler earlier in the weekend, the insider added.
The ceremony seemed to be a well kept secret until a local radio station leaked the news on Twitter.
"Hold up, there's another story that it's Ryan Reynolds and he married Blake Lively at the Cotton Docks today!" Charleston radio station 95.1 FM tweeted.
"A few days ago, I heard Ryan was back in town. Then today, lots of signs went up at Boone Hall Plantation stating that it was holding a private event, so no one could get into the area. I also started hearing rumors that a celebrity wedding was taking place," Kelly Gukanovich of 95.1FM station was quoted as saying in E online, "I am being told there were around 60 people at the event and that a local restaurant may have catered it. Ryan has always loved it here and when he got together with Blake, he started to bring her here, too."
Celebrity blog writer Perez Hilton also announced the news on his website.
The couple, who have always stayed tight lipped about their relationship, started dating while filming the Green Lantern in 2011.
This is second marriage for 35-year-old Reynolds, who walked down the aisle with actress Scarlett Johansson in 2008. The duo split two years later and finalised divorce in July of 2011 citing irreconcilable differences.
Lively has previously dated Leonardo DiCaprio and her Gossip Girl costar, Penn Badgley.
During an interview with Marie Claire in August, when asked if she is the type of girl who secretly has her wedding planned already, said things have changed since she got into showbusiness.
"Every girl has her dream. But what I planned before I got into the business has changed. It used to be that my mum or I would make my dress. Now I'm like: "Hmm, I wonder what shoes Christian Louboutin is going to make me. And which couture house should I go to?" she said.