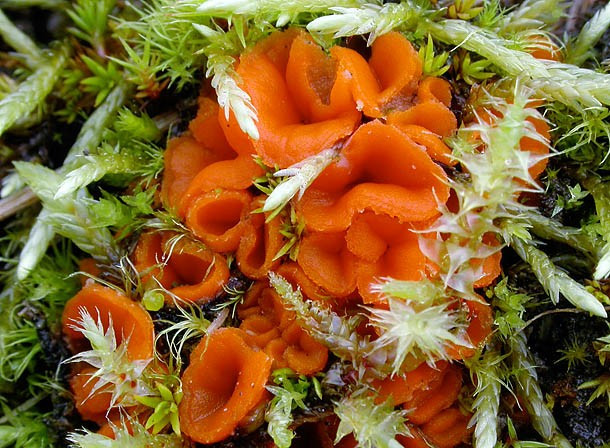 Scarlett Lady, Ascot Hat and Gangly Lancer are just some of the latest offerings to come out of the Natural England's Name A Species competition.
Natural England asked the public to come up with names for the animals and received over 6,000 entries that were then judged by a panel of five judges. Ten new species names will be added to the English language giving common monikers to animals that were previously only known by their Latin name.
Dr Pete Brotherton, Head of Biodiversity for Natural England, said: "This competition set out to inspire the nation, drawing attention to some less well-known species that have, until now, been without a common name. The public have come up trumps with some vivid and imaginative suggestions to rescue these forgotten species from obscurity."
The overall winner, Hotlips, is disc-shaped fungus that is a vivid orange-red and often resembles puckered lips. Rachael Blackman, 12, came up with the name prompting Adam Vaughan, editor of the Guardian's environment section, to say that her victory, "puts paid to the lie that today's young generation are not interested in nature."
Among the other winners were; A shiny bright wasp named Shimmering ruby-tail (Chrysis fulgida), a hoverfly named zipperback (Chrysotoxum elegans), a tree-nurturing mushroom named Ascot hat (Xerocomus bubalinus), a lichen named Sunburst lichen (Lichenomphalia alpina): a large sea squirt named Neptune's heart (Phallusia mammillata), a seaslug named Scarlet lady (Coryphella browni), a anemone named Fountain anemone (Sagartiogeton laceratus), a sand brittlestar named Serpent's table (Ophiura albida), an underwater spider named Gangly lancer (Nymphon gracile).