Two schoolboys from north east England, who bought bomb-making materials online and reportedly planned to blow up the Houses of Parliament and Buckingham Palace have each been jailed.
The boys, who were 15 at the time and cannot be named for legal reasons, were caught when one of their mothers discovered chemicals had been delivered to their home and contacted police, fearing he may be on drugs.
When questioned, one of the boys said he was making a bomb to blow himself up in a field because he was suicidal, but that his friend wanted to blow himself up in the middle Newcastle taking others with him.
The Crown Prosecution Service (CPS) distributed images taken of material the two youths purchased, including fuses, chemicals and metal pipes. They said they had found out how to make explosives using the "Anarchist Cookbook."
Prosecutor Nick Dry told Newcastle Crown Court: "Potential targets included a local public school, the Houses of Parliament, Buckingham Palace and a random shopping centre.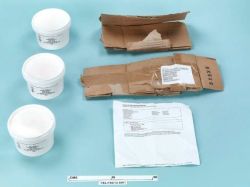 "Escape plans were discussed, along with potential suicide, both said it was what they wanted for a long time and agreed to source the constituent parts of pipe bombs."
When police checked the boys' phones they found links to the Taliban and how to make explosives. Skype conversations also referred to blowing up shopping centres and wanting to die as hunted fugitives like murderer Raoul Moat, also from Newcastle, who shot himself when cornered in 2010.
Geoff Knowles, the defence barrister for one of the boys, said his client was a "lonely young man who was clearly isolated from his peers."
Knowles added: "There was no physical attempt to create any device and flash powder is not lethal. It's clear he was struggling with a number of issues in his personal life at this time."
Both of the teenagers admitted conspiracy to making an explosive substance for an unlawful purpose and were sentenced to 12-month detention and training orders.