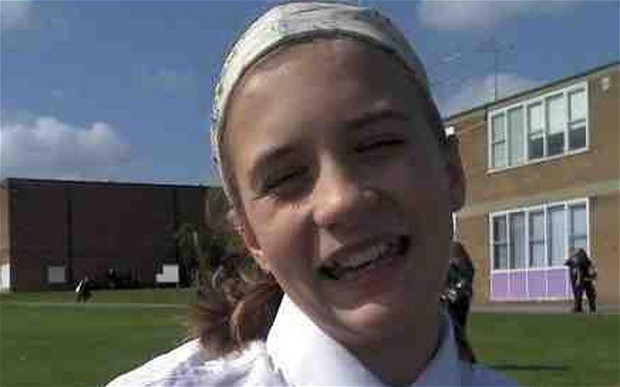 A 12-year-old school girl from Basildon is claimed to have died during a PE lesson after she was struck by a rugby ball.
Leonie Nice, a year 7 pupil at Woodlands Comprehensive School in Basildon, appeared to suffer a fit after she fell over when the ball crashed into her chest.
Emergency services were called to the school but Nice died shortly after being taken to Basildon Hospital.
Gary Sanderson, a spokesman for East of England Ambulance Service, said: "The ambulance crew arrived at the scene within one minute and found the girl in a critical condition. Following rapid treatment and stabilisation, she was taken to an awaiting medical team at Basildon Hospital where she died shortly after."
Teachers and pupils praised Nice as a "promising, delightful and kind girl" on social networking sites.
One said: "R.I.P Leonie Nice. So sad x"
Another wrote: "Cant [sic] get over the fact that Leonie is gone... I grew up with her and she was such a sweet girl, #RIPLeonie. Everyone is thinking of you <3"
Headteacher Andy White said: "Leonie Nice was catching a rugby ball in a PE lesson when she was hit in the chest by the ball.
"Leonie keeled over and appeared to go into a fit. Our trained first-aiders gave CPR at the scene and the ambulance arrived quickly.
"Students who require support are being looked after by our own staff and specialist staff from Essex County Council's support team.
"Leonie was a promising, delightful and kind girl who will be greatly missed by all the staff and pupils of Woodlands School."
The death of the 12-year-old came just two weeks after the death of Kyle Rees, a 16-year-old boy in Bournemouth who died after being hit with a cricket ball.