Scientists Find New Clue to Mysterious Lost Colony
Scientists have found a new clue to the lost colony after several years of research. In 1586, more than 400 years ago, a group of people from Britain planned to settle down on Roanoke Island. John White, one of the team members, returned to England to get some supplies, just after three years. He returned to Roanoke Island and found that the whole group had disappeared. He found only a single clue on the island: the word "CROATOAN" was carved into a post.
Now, after several years, researchers from the First Colony Foundation and the British Museum in London have found a clue to the lost colony. They have a 425-year-old "Virginea Pars" map drawn by John White, during his expedition to Roanoke Island - the first English colony.
Researchers, who analysed the map, found some mysterious symbols and unseen lines on two brown patches on the map. The first patch is at the southern end of the map, and the second at the northern end.
Researchers found a large "fort" symbol hidden under the second patch in the map; they believe the Britons might have settled down there.
The study claims that when John White returned to London for supplies, the Spanish Armada might have launched an attack. The group probably moved north as the fort symbol on the map suggests.
They also believe that the word CROATOAN which White found could indicate that the Britons had planned to move to an island at Cape Hatteras occupied by friendly Native Americans.
Researchers still do not know why someone covered the symbol with a patch, although they said the two drawings could indicate the settlers planned to build more of a settlement than just a fort, according to Press Association.
The study claims that archeologists should search for more clues in the northern part of that place - where the fort was - to know more about the missing Britons.
"This clue is certainly the most significant in pointing where a search should continue," the Press Association quoted Brent Lane, Adjunct Professor of Heritage Education at the University of North Carolina Kenan Institute, as saying. "The search for the colonists didn't start this decade; it didn't start this century. It started as soon as they were found to be absent from Roanoke Island. I would say every generation in the last 400 years has taken this search on."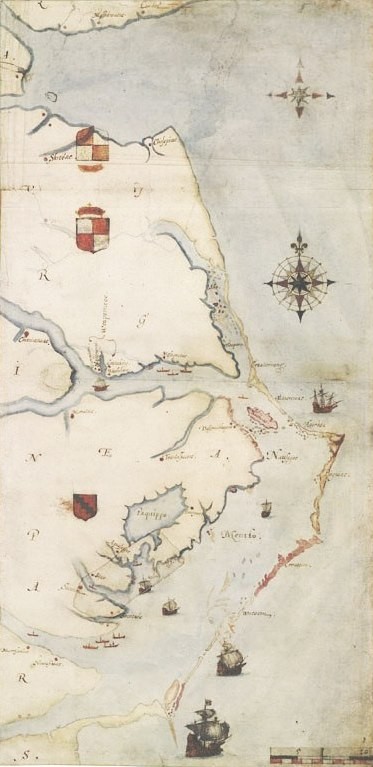 © Copyright IBTimes 2023. All rights reserved.