Scientists to Mount Search for Elusive Yeti or Bigfoot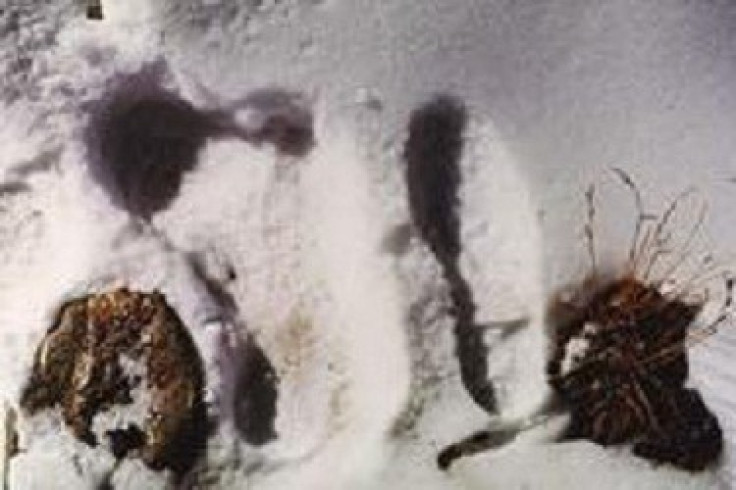 Scientists from Oxford University and Lausanne Museum of Zoology plan to conduct major research project to establish Yeti or Bigfoot's existence
Oxford University
Scientists from the Oxford University and the Lausanne Museum of Zoology are planning to conduct a major research project to establish Yeti or Bigfoot's existence, according to a new report.
They plan to analyse DNA from samples of what are believed to be Yeti hair and teeth, along with those of other 'lost' hominid species.
Some researchers claim to have seen the hairy large-footed creature in mountainous areas like the Himalayas in India.
For their study, the scientists are seeking samples of cryptids - unknown animals such as the Yeti - from institutions and individuals with cryptozoological collections.
In 1951, the British mountaineer Eric Shipton returned from a trip to the Himalayas with photographs of giant footprints in the snow, which raised speculation about the existence of the Yeti, a creature previously "unknown to science".
Since then, there have been many reports of such creatures from several remote regions in the world.
"Mainstream science remains unconvinced by these reports both through lack of testable evidence and the scope for fraudulent claims. However, recent advances in the techniques of genetic analysis of organic remains provide a mechanism for genus and species identification that is unbiased, unambiguous and impervious to falsification," Oxford University Professor Bryan Sykes said in a statement.
Some researchers claim that the creature also known as Bigfoot is actually Homo neanderthalensis- a group of people who lived 200,000 - 28,000 years ago in Europe, along with southwestern and central Asia.
"Theories as to their species identification vary from surviving collateral hominid species, such as Homo neanderthalensis or Homo floresiensis, to large primates like Gigantopithecus widely thought to be extinct, to as yet unstudied primate species or local subspecies of black and brown bears," Sykes said.
"It is possible that a scientific examination of these neglected specimens could tell us more about how Neanderthals and other early hominids interacted and spread around the world," he added.
© Copyright IBTimes 2023. All rights reserved.