Scorching spring and summer may be on the way for UK, says Met Office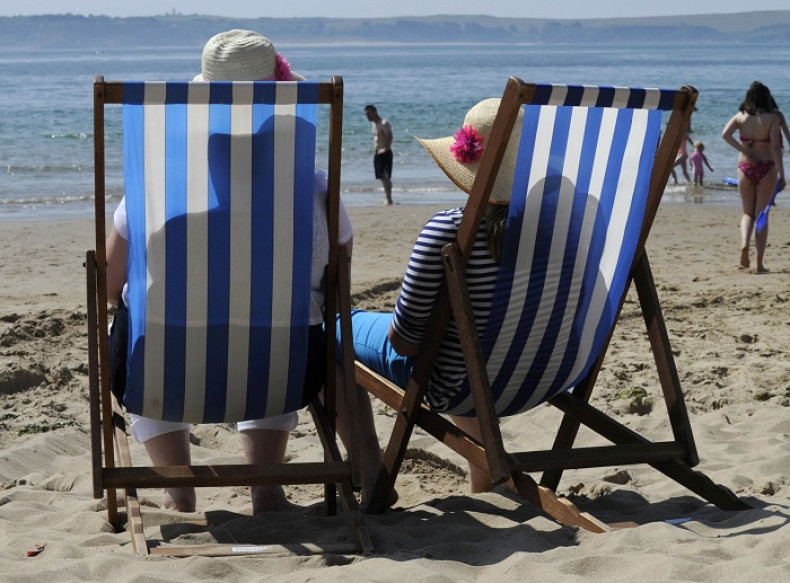 Britain is set to have a three-month heatwave, according to predictions from the Met Office, which says the hottest-ever spring and summer could be on the way.
Temperatures are expected to soar to 24C on Wednesday, and the Met Office also predicts highs of 28C could arrive earlier than normal – good news for sun seekers, but maybe less so for runners in the London Marathon on 26 April.
If the forecasts hold, football fans could be treated to a sunny FA Cup final on 30 May, while festival-goers may be able to catch the sun in Glastonbury over 24-28 June.
The predictions are made in the Met Office's contingency forecast for April-June, which has not been released publicly but is being relayed to the government, councils and emergency services.
20-25% chance of heatwave
It calculated: "From April to June, near to above-average temperatures are most likely. There is a reduction in the probability of below-average temperatures.
"The probability UK mean temperatures will fall into our warmest category is between 20 percent and 25 percent. The probability it will fall into the coldest category is 10 percent.
"April to June has a slight preference for below-average pressure, associated with wetter-than-average conditions."
Met Office forecaster Helen Roberts said: "The hottest days of the year look very possible in the first days of the week ahead. It will become rather warm for many and perhaps very warm in places.
Sunshine for the south
"Temperatures will climb in a southerly feed of air, with the South-East hottest and Tuesday at 22C and up to 23C, followed by Wednesday at up to 24C, dependent on cloud as a front moves south.
"The best of the sunshine will be in the south – although Tuesday will see quite widespread sunshine across England and Wales."
Britain's hottest spring on record was in 2011, and its hottest summer was 2006.
The hottest temperature ever recorded is 38.5C (101.3F) in Kent, on August 10, 2003.