Pippa Middleton isn't short of any exotic honeymoon options, especially as her future in-laws own the luxury Eden Rock Hotel & Villas in St Barths. But the Duchess of Cambridge's sister may be jetting to somewhere a little closer to home following their nuptials on 20 May.
The 33-year-old bride – who studied English Literature at Edinburgh University – is believed to be planning a Highland honeymoon with a short break at James Matthews' family estate, according to Hello!
The couple can enjoy peace and quiet at the unexpected honeymoon destination, especially since their big day may expect local gatecrashers thanks to the Church of England's guidance.
Reports claim that Middleton and Matthews will commence their romantic break at the groom's family Scottish mansion called Affric Lodge, which is located in a 10,000 acre estate in Glen Affric – approximately 15 miles from Loch Ness. The impressive historic lodge contains eight bedrooms and recently renovated interiors, and would make a romantic setting for a honeymoon.
It is also surrounded by idyllic countryside with views across Loch Affric, where the couple may indulge in water sport activities including sailing, canoeing and fishing.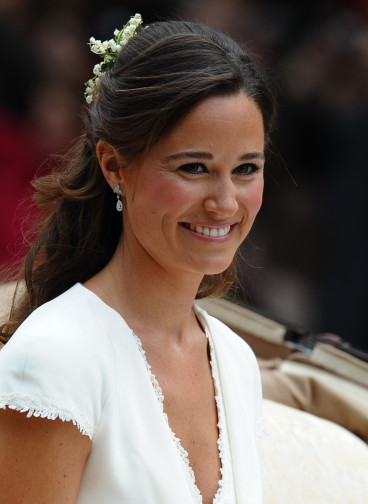 Though the luxury estate is used by the Matthews family as a break from the chaos of London, it can be rented by members of the public and is used to host hunting parties. A three-night stay at the mansion costs £11,800 for up to eight people. Guests of the estate have included the Queen's grandmother Mary who stayed at the hunting lodge in the 19<sup>th century.
Other honeymoon destinations
If the newlyweds don't end up staying at the Scottish estate, where else may they jet to? Middleton has been spotted on a few lavish holidays over the years, and has shown a love for the Caribbean, being spotted at the chic Eden Rock retreat in St Barths on several occasions.
She is also a keen skier and her bachelorette party took place in March this year with sister Kate and close friends at the French resort Méribel. Just last year, Middleton and Matthews sloped off to Switzerland for a romantic ski break in the exclusive resort of Verbier, so another one isn't completely off the cards for their honeymoon.