While England are overwhelming favourites to emerge from group H, the other home nations face difficult tasks to reach the World Cup in Brazil, while preparations for their respective campaigns have been far from ideal.
Northern Ireland face perhaps the most difficult task of reaching their first World Cup finals for 28 years, having drawn Portugal, Russia and the tricky Israelis in group F. If their disastrous Euro 2012 qualifying campaign is a decent barometer for their hopes, then even trips to the likes of Azerbaijan and Luxembourg could even prove hazardous.
The absence of Paddy McCourt, Martin Paterson and Shane Ferguson adds to the problems for manager Michael O'Neill, whose team have been dismissed by the manager of opening opponents Russia; Fabio Capello.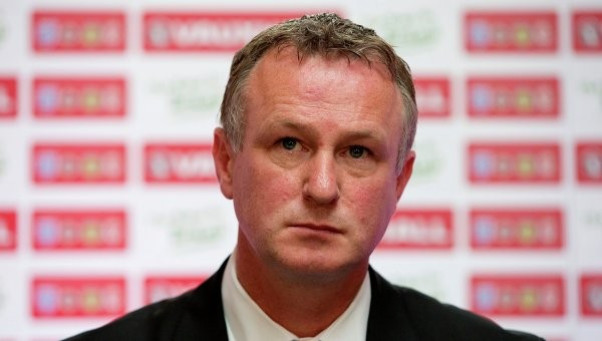 After failing to reach the quarter final in Poland and Ukraine, the new reign under Capello has begun with the omission of several of the country's household names, something of a surprise following his spell as England manager, with Andrei Arshavin, Pavel Pogrebnyak and Roman Pavlyuchenko all left out of his first squad.
The Italian was quoted in his pre-match press conference as saying that even with only two fully-fit strikers at his disposal 'it's only Northern Ireland'.
O'Neill replied: "I don't dwell on those things. Managers will have their opinions - it's our job to change those opinions with the display we put in."
But should O'Neill take notice of the general consensus of Northern Ireland's qualification hopes, they make for disappointing reading. Saturday's meeting in Moscow will be about damage limitation, before the pressure is piled on for the visit of Luxembourg.
"Everyone in Northern Ireland obviously remembers '82 and '86 and those players are still lauded to this day," O'Neil added.
"It would be nice, I think, for a new generation of players to get to experience that.
"We've had a lot of players who have amassed a lot of caps but haven't had the benefit of ever getting to a tournament."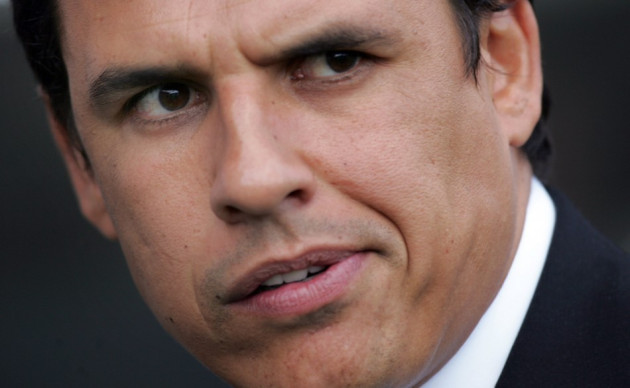 Scotland and Wales have the benefit of playing alongside each other in group A, but will be in the knowledge that realistically only one of them can be one of 13 European qualifiers. A sad reality it might be, but prior to the death of manager Gary Speed, Wales were much fancied to challenge for a top two spot, given how they finished their Euro 2012 qualifying campaign.
Chris Coleman's tenure has begun with three defeats, and no goals to leave them in dire straits going into a double header against a much-fancied Belgium side and the solid Serbians.
As their albeit unsuccessful, but thrilling campaign to reach Euro 2004 under Mark Hughes, the fitness and form of Wales' best players; in this case Gareth Bale and Aaron Ramsey, is likely to be crucial in a group with a depth of quality attached. Injuries to the likes of Neil Taylor and Craig Bellamy means Wales start the group already short.
Captain Ramsey said: "We still want to do it for him [Speed] and what he started here, and for ourselves and every Welsh fan and Welsh person. Hopefully, we can do something special.
"He [Speed] started us playing some good stuff," said Ramsey.
"We had some great results under him and played a way we all enjoyed.
"Everyone wanted to be here and it was a good atmosphere. This was his target, this was our target - to qualify.
"Everything, all the games which we played prior to this was to get us in the best possible shape to give it a really good go."
Scotland's form has been just as dire under Craig Levein. Victory over Australia followed a thrashing at the hands of the United States and a draw with Slovenia.
As has been the trend with the home nations, injury has again undermined the start of their campaign with Charlie Mulgrew ruled out, but manager Levein is confident his squad are better prepared than ever to launch an assault on the World Cup.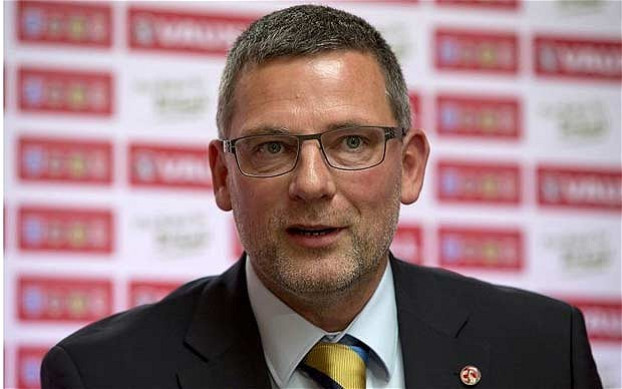 "This Scotland team has improved enormously since the start of the last campaign and it's our best chance in a long time to qualify," he said.
"There will probably be four players who should start that won't," Levein added
"But that, for me, is a dilemma I'd much rather have than a situation where I'm struggling for bodies. The group is getting stronger all the time.
"And the harmony within the group - there will be players who'll be disappointed, but they'll still be 100% behind their team-mates and desperate to qualify. Because, when the group qualifies, everybody benefits."
The Scot will fancy that with the way their fixtures are ordered, starting with back-to-back home games, they can make a genuine challenge for the top two in a group which may struggle to find a runaway leader.
But just like their home nations counterparts, finding continuity among a limited pool of players is the biggest challenge they face.