Scotland's Forth Bridge has been granted World Heritage Status by Unesco, making it the sixth Scottish landmark to receive the honour.
Work began on the bridge, designed by English engineers, Sir John Fowler and Sir Benjamin Baker, in 1882 and 4,500 men were employed in its construction. The bridge was opened by the Prince of Wales in 1890.
The 1.5 mile-long, 100m high railway bridge is perhaps most famous for having to be repainted constantly, due to the mild steel used in its construction.
The Unesco inspection report said: "This enormous structure, with its distinctive industrial aesthetic and striking red colour, was conceived and built using advanced civil engineering design principles and construction methods.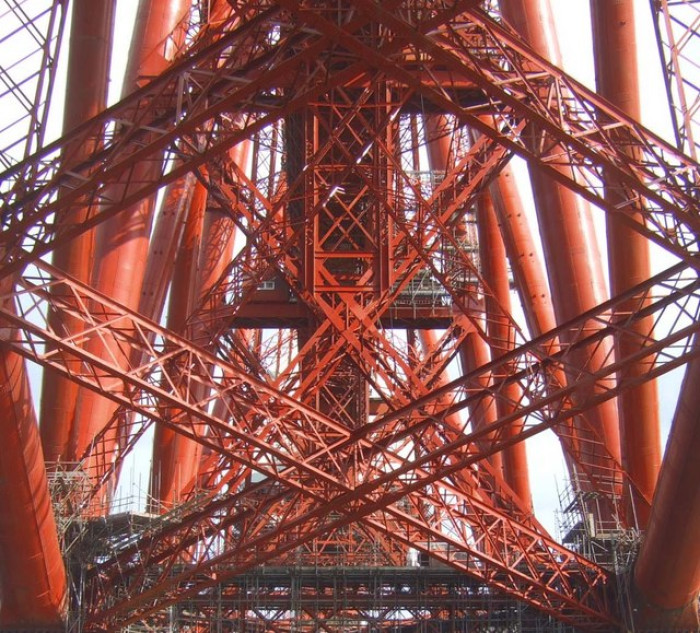 "Innovative in design, materials and scale, the Forth Bridge is an extraordinary and impressive milestone in bridge design and construction during the period when railways came to dominate long-distance land travel."
Still in constant use linking South and North Queensferry, the bridge now joins fellow Scottish landmarks the Antonine Wall, old and new town Edinburgh, Neolithic Orkney, St Kilda and New Lanark as a World Heritage Site.
Scotland's first minister Nicola Sturgeon said: "The Forth Bridge's inscription as a World Heritage Site is an honour, and true recognition of the Bridge's unique place in Scotland's history."
Sturgeon added: "The Forth Bridge is an outstanding example of Scotland's built heritage and its endurance is testament not only to the ingenuity of those who designed and built it but also to the generations of painters, engineers and maintenance crews who have looked after it through the years."
The Forth Bridge now joins other Unesco sites including the Taj Mahal, Palmyra in Syria and the Great Wall of China.