Scotland: 600 dogs mysteriously jump off haunted suicide Overtoun bridge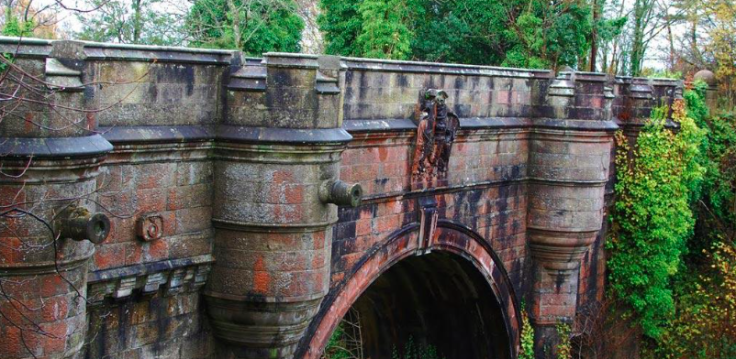 A century-old haunted bridge, Overtoun, in Milton, Scotland has claimed the death of nearly 50 dogs with some 600 dogs in total have reportedly mysteriously jumped off the bridge.
While locals in West Dunbartonshire, where the bridge is located, believe the spirit of the 'White lady of Overtoun' is behind the mysterious phenomena, others believe canines' curiosity could be to blame.
"I was standing there two years ago when I felt a firm, hard prod that felt like a finger. Something or someone was trying to push me over the bridge too, just like the dogs," said a religion and philosophy teacher Paul Owens from Glasgow, reported The Mirror.
Signs have now been placed near the bridge warning dog owners to take caution reading: "Please keep your dogs on a lead."
Yet, the bridge continues to claim lives of dogs, including some humans.
It all started in 1994, when a man named Kevin Moy threw his two-week-old son from the bridge resulting in the child's death. Moy attempted to jump off the bridge too but was stopped by his wife.
Moy believed he was the Antichrist and his son was a reincarnation of Satan.
Dogs usually jump off the same side of the bridge and are breeds with long snouts.
"I have heard many heartbreaking stories about dog owners who have lost their pets due to this unexplained phenomenon," said the area's MSP Jackie Baillie.
A more scientific explanation suggests the strong scent of mink below the bridge might be the factor drawing the canines to jump.
A nurse from Dumbarton, Alice Trevorrow, whose three-year-old springer spaniel jumped off the bridge in 2014 said, reported The Sun: "I can still hear her yelps like it was yesterday. There is no way my dog did it on purpose. There is something sinister going on here. It was so out of character for her.
"I had parked up and, as she is so obedient, didn't put her lead on. Me and my son Thomas, who was 24 at the time, walked towards Cassie, who was staring at something above the bridge.
"What it was I won't ever know, but she definitely saw something that made her jump."
According to dog behaviour consultants, the canines can't have suicidal thoughts hence there must be something below the bridge, a sensory stimulation of some sort that compels them to take the leap.
© Copyright IBTimes 2023. All rights reserved.