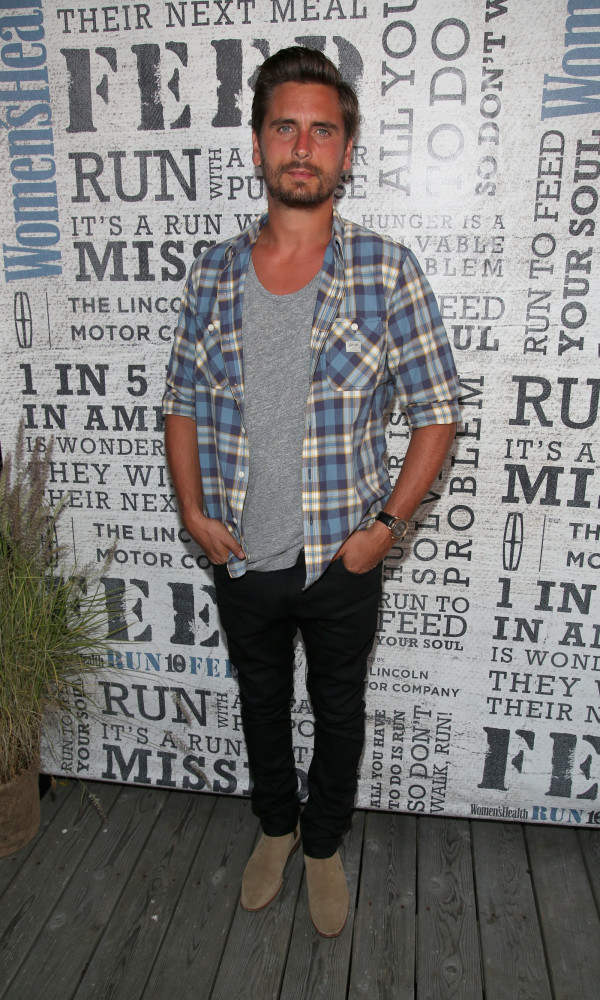 He has been accused of cheating on his long-time girlfriend Kourtney Kardashian and now Scott Disick has been pictured getting close with his alleged ex, Chloe Bartoli.
The Keeping Up With The Kardashians star is on holiday in St Tropez with a group of friends while his partner Kardashian remains in Los Angeles with their three young children.
In pictures published on the Mail Online, the renowned party boy can be seen affectionately touching the celebrity stylist while having lunch on a luxury yacht. At one point, Bartoli can be seen trying to feed the reality star food.
It is possible the pair are simply friends but it has sparked speculation as to whether he and Kardashian, 36, are still in a relationship.
The couple were last seen in public together on 23 June while filming scenes for their E! reality show alongside Kardashian's younger sister, Khloe.
Their relationship has been rocked by fresh cheating allegations against Disick, with various tabloids claiming the mother-of-three has dumped the businessman and kicked him out of their family home.
Neither have publicly commented on the recent reports.
Disick and Bartoli are believed to have been friends for several years, so IBTimes UK has found everything there is to know about the mystery brunette...
Who is Chloe Bartoli?
US Weekly alleges the stylist to the stars dated Disick before he got into a relationship with Kardashian circa 2006.
The 25-year-old has a twin sister, Marie-Lou, whom she shares a styling business with.
The sisters can count an array of high-profile celebrities as clients, including Chrissy Teigen, Nicole Richie, Selena Gomez, Poppy Delevingne and Miranda Kerr.
Bartoli is a close friend of Dallas Buyers Club actor Jared Leto, whom she has styled for many years. The pair have been linked together several times in the past, most recently in 2014.
The fashionista was born in Los Angeles but her parents hail from France and speak the language fluently.