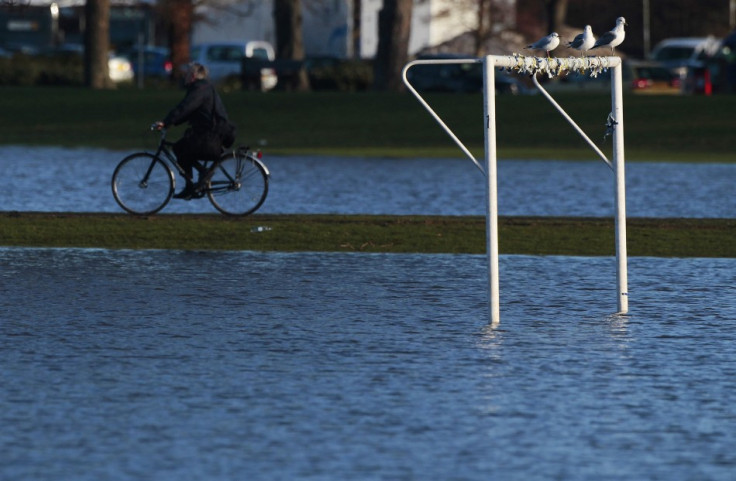 The Met Office has issued a number of warnings as heavy rainfall threatens to cause further floods across Eastern Scotland.
Flood warnings have been issued across Scotland after the country was hot by heavy rainfall yesterday. The severe weather has affected Dumfries and Galloway, Lothian, Strathclyde and Fife. Road and rail journeys in and out of Edinburgh and Glasgow have also been affected.
The rain is expected to ease on Thursday but the Met Office says the public should be 'prepared for disruption due to flooding from either standing water or swollen rivers and streams.'
The Scottish Environment Protection Agency (SECA) also has a number of flood alerts in force due to the persistent rain.
"We expect to see a gradual rise in river levels, but as rain is persistent rather than thundery downpours, we do not expect to see any sudden increases. Accumulation of surface water and standing water is also anticipated," SEPA said
Glasgow has seen one of the wettest 24 hour periods since records began. Elsewhere in Rosyth, water has been pumped from homes and a school at Park Road.
"It has been one of the wettest 24 hours in the Glasgow area since records began. Rain is expected to continue through many central areas for the rest of the morning and into the afternoon with some heavy bursts likely in places," BBC Scotland weather forecaster Stav Danaos, said.
Direct Gov has released warnings and information of the floods in Scotland. The website has asked residents to check if your area is at risk of flooding and to check the Environment Agency's website. On the website there is up to date information about current flood warnings.
For all advice and information on the floods in Scotland click here