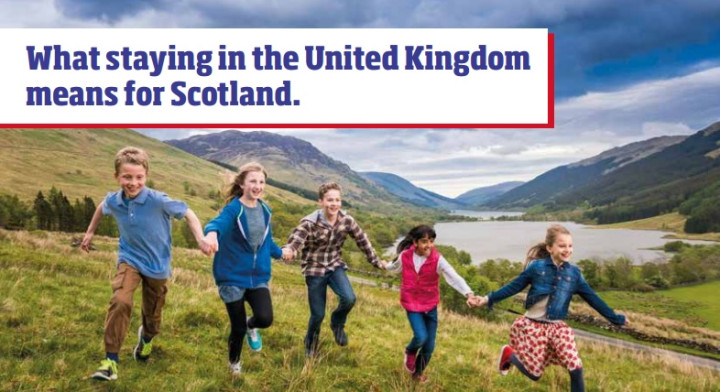 The chief executive of Yes Scotland, the campaign that is backing Scottish independence, has slammed the coalition government's attempt to keep the country within the 307-union with England by mass distributing a booklet that promotes a 'No vote.'
In a statement sent to IBTimes UK, the head of Yes Scotland said that the government not only has a history of exaggerating the set up costs for an independent country but that the booklet "ignores" the economic contribution that the country makes to the rest of the UK.
"Scotland has been badly let down by consecutive UK governments and their hastily put-together booklet is a desperate attempt to pull the wool over people's eyes. At least they didn't use Lego this time," said Blair Jenkins, Yes Scotland's Chief Executive to IBTimes UK.
"The UK austerity agenda is a direct threat to our public services in Scotland, the very opposite of a guarantee and much of the emphasis in the booklet is on being part of a 'big' country, but all the evidence is that smaller countries do better, seven of the top ten OECD ranked countries have a population of smaller than ten million."
Scottish people will vote in an independence referendum on 18 September this year and will be asked the straight "yes/no" question: "Should Scotland be an independent country?"
The referendum period started on 30 May. Latest polls show that the gap between a 'Yes' and a 'No' vote are rapidly closing.
As part of Whitehall's massive 1,400-page report on how Scotland contributes to and benefits from being part of the UK, the government said it gathered and analysed the opinions of hundreds of independent experts and organisations on what a separate Scotland would mean for individuals, businesses and other organisations.
Westminster then created a 16-page booklet, entitled What Staying in the United Kingdom Means for Scotland, and distributed it to every household in Scotland on 23 June.
"Cynically, it chooses to ignore the great economic contribution that Scotland makes to the UK, including how we are the 14th wealthiest country, ahead of the UK, France and Japan. It also fails to acknowledge how Scotland regularly fails to get the government it votes for under the Westminster system," said Jenkins.
"We know from the UK government's ridiculous exaggeration of the set-up costs of an independent Scotland that we can't believe a word they say. With a Yes vote, Scotland we will be able to have an economic policy that puts Scotland first."