Scottish waters flooded with salmon blood after food plant leaks
Members of the public contacted authorities over "weekly offensive smell complaints".
Cooke Aquaculture denies any wrongdoing at Mid Yell facility.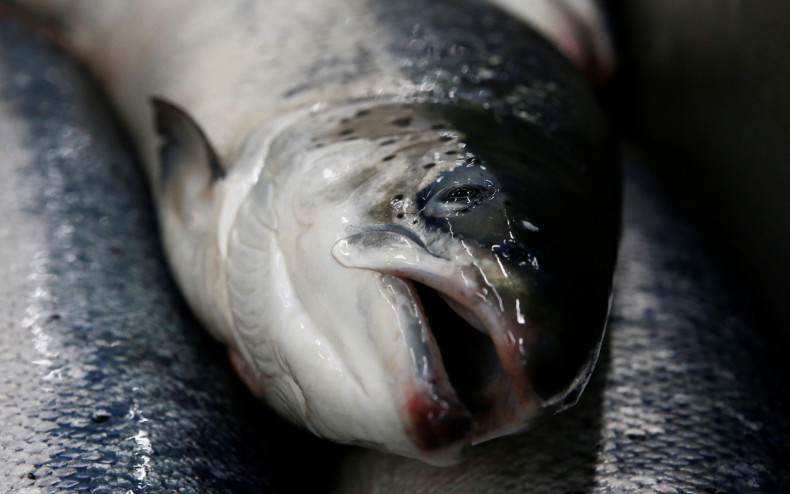 A Shetland Islands processing plant has been accused of leaking salmon blood into Scottish waters, potentially putting wild fish at risk.
Cooke Aquaculture, one of Scotland's largest producers of farmed salmon, has been accused of breaching health and safety laws over the incident at its site in Mid Yell.
Scotland's Environmental Protection Agency was contacted by a concerned member of the public in August 2017 over "weekly offensive smell complaints". Tourists and locals had previously complained of an offensive "odour" coming from the location, a Freedom of Information request revealed.
Sepa's visit to the site that month uncovered three "significant" breaches of Scotland's Environmental Limit Conditions and noted that "small quantities" of untreated water containing salmon waste had leaked into the Mid Yell voe.
Untreated salmon effluent can cause disease in other fish through Infectious Salmon Anaemia, Scottish guidelines warn.
Some have now called on the Scottish Salmon Producers Association to expel the firm due to its breach of the industry's code of conduct.
"It's not just disgusting. This really is a potential disease disaster", said Don Staniford from the Global Alliance Against Industrial Aquaculture.
"There are codes of practice in place in relation to the treatment of processing plant waste and here you have Cooke Aquaculture violating that and discharging untreated blood water directly into the sea, he told the BBC.
"Cooke's tagline is 'refusing to go with the flow' and here we have a case of Cooke refusing to go with the flow with environmental regulations, so I think it is a huge embarrassment for this multinational company."
Cooke Aquaculture have rejected Sepa's findings and have denied any wrongdoing over its treatment of salmon waste. It said in a statement that the unpleasant smell originated from an uncovered manhole and has taken action to ensure the incident will not happen again in future.
"The wastewater had an odour but it was not untreated as the Sepa report states," a spokesperson for the company said.