A great-grandson of Lord Baden-Powell, the founder of the Scouting movement, has been jailed for murdering his wife, a former beauty queen.
Gerard Baden-Clay, 43, killed Allison, also 43, after pursuing a string of sexual affairs with other women in Australia, where he lived with his wife of 14 years.
Baden-Clay smothered Allison to death at the couple's Brisbane home, before dragging her body across the garden patio to a car, which he then drove more than 10 miles to dump her body down an embankment at Kholo Creek. It was discovered 11 days later.
The killing was done "efficiently and effectively," by real estate broker Baden-Clay, said Prosecutor Todd Fuller QC
He was jailed for life by Australia's Supreme Court to cheers from relatives of Allison in the public gallery.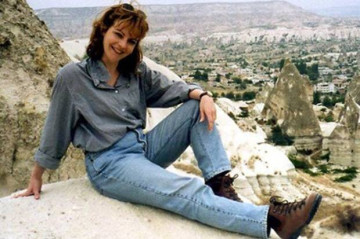 She fought Baden-Clay as he tried to kill her while their children slept upstairs, heard the jury.
They was shown photographs of scratches on his face inflicted by Allison during her struggle for life, which Baden-Clay claimed were caused by shaving.
Fuller said: "They are fingernail marks, they are on his face, they occurred after his children went to sleep and before his children got up,."
"There was a struggle between the two of them and she left her mark upon him.
"They are damning and link to the act of violence without any doubt."
Baden-Clay was convicted following 21 hours of deliberation by the jury after a six week-long trial conducted in the full glare of publicity.