The captain of a cruise ship en route to Dubai from Sydney ordered the crew and passengers to switch off music and lights for 10 days to reduce the risk of assaults by pirates off the coast of Somalia.
Gennaro Arma, Captain of the Sea Princess, operated by the Princess Cruises line, implemented a dusk-to-dawn ban on activities on the deck during the cruise. The near 2,000-strong passenger contingent also had to attend a pirate drill.
Carolyne Jasins, who was on board of the Sea Princess as a guest speaker, told local news site News.com she feltt she was on a "ghost ship."
"For 10 days we travelled through an area where the risk of piracy is higher — the Indian Ocean, the Arabian Sea, the Gulf of Aden and the Suez Canal," she explained. It is not clear when the 104-day-long cruise took place.
"All around the ship, as the sun set, all curtains were drawn and all shutters closed. Bright lights, which normally signal the presence of the Sea Princess on the ocean, were dimmed or turned off altogether," she continued.
"It was made very clear on the Sea Princess, very quickly, that this pirate threat was not something to be joked about".
During the drill, passengers were sent back to their cabins in order to be counted.
"They were advised to sit on the floor and to hang on to hand rails in case the ship had to manoeuvre away from pirate ships," Jasins explained.
"In the case of a real threat, those passengers in outside cabins were told to close and lock their balcony doors, then lock their entrance door to their cabin and take shelter in the corridors. That put two metal doors between passengers and pirates."
A spokesperson for Princess Cruises told the Daily Mail that pirate drills are common before the ships enter an area of concern.
"Any measures aboard Sea Princess were simply taken out of an abundance caution and not in response to a specific threat and are common to international shipping sailing in the region".
Somali pirates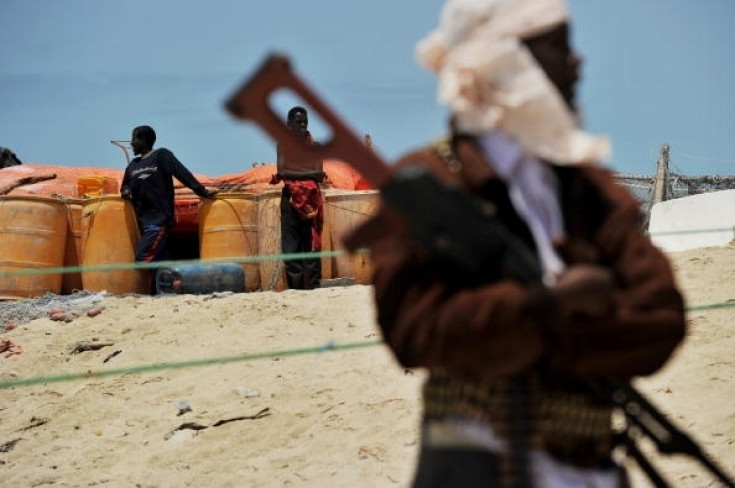 Somali pirates have been a threat to cruise ships and international shipping for several years.
The pirates, who came onto the scene during the Somali civil war in the early 2000s, impede the delivery of shipments resulting in increased expenses.
A United Nations report suggested that piracy off the coast of Somalia was caused in part by illegal fishing, as the dumping of toxic waste in the sea impeded local fishermen from earning a living with their work.
As a result, dozens of fishermen formed armed groups to hijack commercial vessels for ransom as an alternative source of income.
Piracy in the region has decreased in recent years. However, in March, Somalia pirates seized an oil tanker, but subsequently released it after a fight with Puntland's marine force. It was the first commandeering to occur since 2012.