Somali pirates: South Korea responds to distress call over suspected hijack of Mongolian ship
South Korean naval unit was participating in operations to combat piracy in nearby waters when it received a call to help.
South Korea's military has dispatched its anti-piracy naval unit in waters off Somalia after a ship carrying its nationals was presumed to have been hijacked by pirates.
South Korean foreign ministry said on Saturday (27 May) that it lost contact with a Mongolian squid fishing vessel after it made a distress call, fearing it was being followed by a suspected pirate vessel.
At least three South Korean crew and 18 Indonesians catching squid are believed to have been on board the 234-ton vessel. The ship lost communication with Korean officials just minutes after midnight on Friday through Saturday, media reports suggest.
The Mongolia-flagged vessel is owned by an ethnic South Korean businessman living in South Africa. The ship's captain, chief engineer and boatswain were all South Korean nationals, the foreign ministry said.
A South Korean anti-piracy unit was participating in international operations to combat piracy in nearby waters when it reportedly received a call to help.
Patrol aircrafts from Germany, India and Japan are also searching for the vessel in the waters off Somalia, Seoul's foreign ministry added.
"We are working with authorities in related countries including the United States, Germany, India and Japan," Reuters cited the ministry as saying.
Newly-elected South Korean President Moon Jae-in has asked related ministries to "put the utmost priority on human lives and make sure that they will be rescued," the ministry added.
Crews from South Korean fishing vessels and cargo ships are reported to have often been targets of Somali pirates, the Associated Press noted.
The suspected hijack comes a month after Somali pirates attempted to attack a merchant ship in the Gulf of Aden. A Tuvalu-flagged bulk carrier OS 35, was travelling from Kelang in Malaysia to the Yemeni port city of Aden on 8 April when it came under attack. It is reported to be the latest in a string of attacks after years of silence by Somali pirates.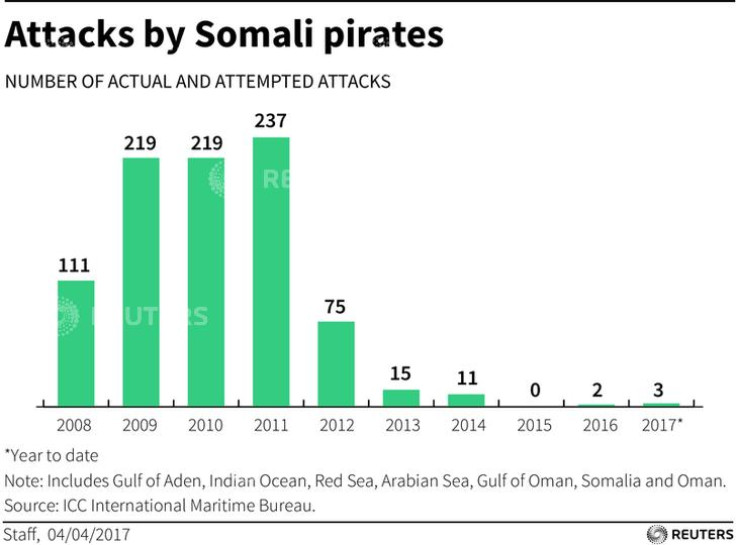 Earlier in March, Somali pirates hijacked Sri-Lankan-flagged oil tanker Aris 13 in the Indian Ocean, in what was thought to be the first hijack of a commercial ship by the pirates since 2012.
Piracy off Somalia's coast has declined in recent years. At its height in 2010-2011, piracy had cost the global economy $7bn (£5.4bn) a year in increased trade expenses. Pirates were attacking tens of ships every month and claimed millions of dollars as ransom for their release. More than 1,000 hostages were also taken captive by the pirates during that period.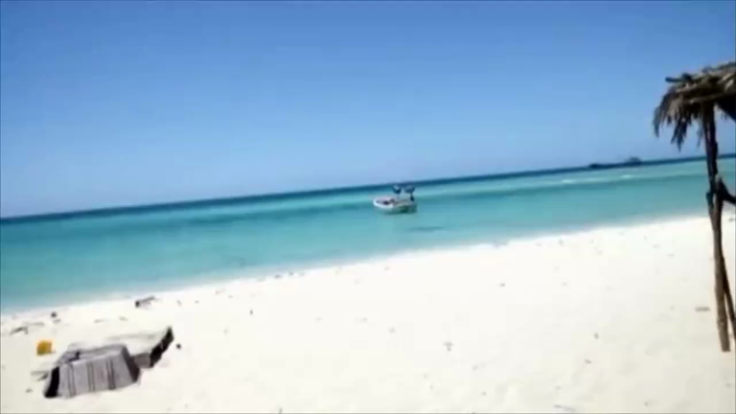 © Copyright IBTimes 2023. All rights reserved.