Sean Penn blasted over Rolling Stone interview with El Chapo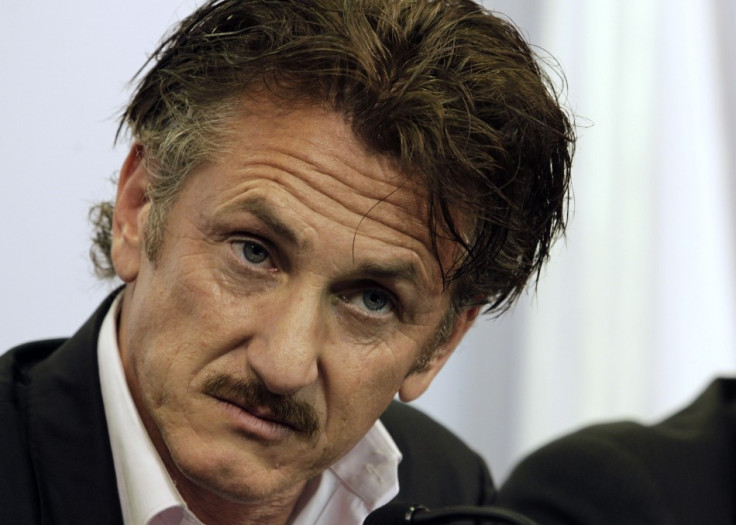 Bad-boy actor Sean Penn's ground-breaking interview with notorious Mexican drug lord Joaquín "El Chapo" Guzman in Rolling Stone may have led authorities right to the criminal's door, but it also opened the floodgates of criticism for Penn's — and the magazine's — soft-ball treatment of the notorious criminal. The New York Post blasted the actor as "El Jerko" on its front page, adding: "Penn pals with drug lord on the run."
Penn's 10,680-word foray into journalism has been targeted by media outlets, law enforcement authorities and many in the Twittersphere for his "velvet-glove" treatment of the killer. Penn also granted his subject final approval over his article before it was published — a no-no for legitimate journalism, though Penn insists El Chapo did not request any changes.
Penn's story ran nine months after Rolling Stone retracted its discredited story about a gang rape at a fraternity party at the University of Virginia. The magazine was strongly criticised for relying too strongly on the account of the alleged victim and failing to carry out basic fact-checking.
"Allowing any source control over a story's content is inexcusable. Pre-approval discredits the entire story — whether the subject requests changes or not," Andrew Seaman, chairman of the ethics committee of the Society of Professional Journalists, said in a blog post.
Washington Post executive editor Marty Baron tweeted a link to a December story about the dangers and death faced by Mexican journalists, commenting: "Good moment to remember what happens to real journalists who cover Mexican drug traffickers."
In the article, Penn appears to place the blame for El Chapo's decades of bloody violence on America's hunger for the drugs he sells. "Are we, the American public, not indeed complicit in what we demonise?" Penn asks in his article. "We are the consumers, and as such, we are complicit in every murder, and in every corruption ... that comes as a result of our insatiable appetite for illicit narcotics."
"While some might agree, others would have a hard time believing they have a hand in acts like 'mutilating 49 people and piling their bodies — heads, hands and feet missing — by the side of a road leading to the US border,' as described in the Los Angeles Times," notes Uproxx.
Penn manages to present a "kinder, gentler" killer than the one the American public has heard so much about. "This simple man from a simple place, surrounded by the simple affections of his sons to their father, and his toward them, does not initially strike me as the big bad wolf of lore," Penn writes of El Chapo.
Yet Guzman also confesses to the actor, over sips of tequila: "I supply more heroin, methamphetamine, cocaine and marijuana than anybody else in the world." The Guardian lambasted Penn's portrayal of El Chapo's eldest son as "attentive with a calm maturity."
"'Calm' and 'mature' are seldom used words in stories on Ivan Archivaldo Guzman, who, like his father, makes headlines in the Mexican media for all the wrong reasons," the newspaper noted. "Chapito" was named as a suspect in the 2004 murder of a young female Canadian exchange student.
Besides Penn's apparent gushing naivety about El Chapo, his long-winded and often overheated, bizarre prose and observations also attracted many sniggers. Social media was abuzz with mockery of the actor's crazier observations, including that he suffered from "traveler's flatulence" and experienced nothing but chivalry from Guzman who "pretends not to notice."
© Copyright IBTimes 2023. All rights reserved.