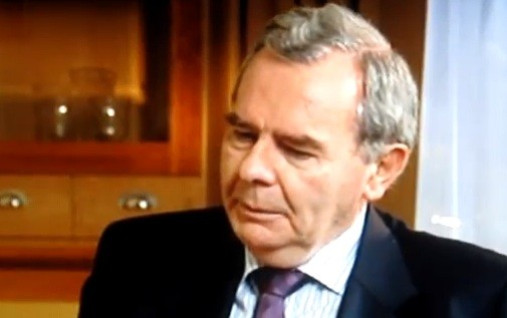 Sean Quinn, once Ireland's richest man, is facing a jail sentence when he appears in court today.
The former billionaire was declared bankrupt in Northern Ireland in November, 2011, but this was annulled following an appeal.
The business tycoon was then declared bankrupt in the Republic of Ireland in January this year.
Quinn was found guilty of contempt of court in Dublin in June. He had moved valuable property assets abroad so they were out of reach of the Irish Bank Resolution Corporation (formally the Anglo-Irish Bank), in defiance of a legal order made in the High Court.
The bank claims Quinn owes it 2.8 billion euros. Along with his son Sean Quinn Jr, and nephew Peter Darragh Quinn, he is due to appear in court today.
Quinn Jr was given an indefinite jail sentence in June that was due for review after three months. He will learn today if the sentence will be extended after losing an appeal yesterday.
Miss Justice Elizabeth Dunne delayed sentencing Quinn Snr so he could cooperate with the IBRC, however it appears he has not complied with this order.
According to the Irish Times, the bank said it will present new evidence that shows Quinn Snr misled the court at the earlier contempt hearings.
Peter Quinn was spared jail in June because he did not attend court, but a warrant was issued for his arrest.