Is Press Secretary Sean Spicer on his way out of the White House briefing room? Speculation that he may be assigned a new senior role away from the briefing room podium has been ongoing, but recent media reports suggest he has already begun a search for his replacement.
Spicer and White House chief of staff Reince Priebus recently contacted Fox News contributor Laura Ingraham for the role of press secretary and Daily Mail US' political editor David Martosko for the role of communications director, a White House official told the Politico on Monday (19 June).
Spicer is currently handling both the roles despite facing huge criticism from US press circles for issuing confusing and contradictory statements on behalf of the administration of President Donald Trump.
Spicer, who took over as press secretary about six months ago, initially drew criticism for slamming reporters about their coverage of Trump's inauguration in January.
In the days that followed, he was seen issuing statements that often contradicted the president's further denting his credibility. One such incident was following the firing of FBI director James Comey when Spicer told reporters at a White House briefing that Trump's decision was based on a recommendation from Deputy Attorney General Rod Rosenstein. However, Trump said in an interview with NBC News that he intended to fire Comey regardless of Rosenstein's recommendation.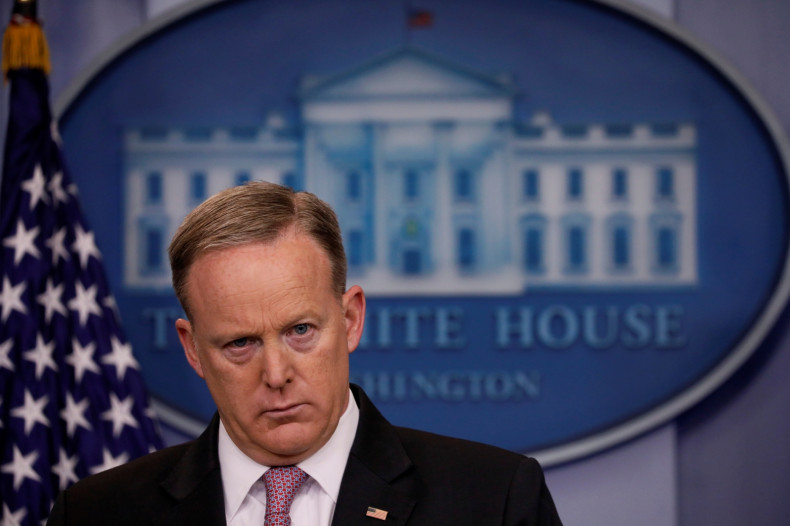 These incidents reportedly led to speculation that Trump was unhappy with Spicer's performance and was considering moving him away from the briefing room podium.
Two people familiar with discussions in the White House told Bloomberg on Monday that the office was considering hiring a replacement for Spicer as was being speculated for some time now. They added that a final decision was yet to be taken on how to reorganise the White House communications operation.
"It just seems chaotic," a White House official told CNN News, adding that the timing remained fluid for a West Wing shakeup.
Meanwhile, deputy press secretary Sarah Huckabee Sanders, who has been rumoured as a replacement for Spicer, said in a recent statement that the office has "sought input from many people" with regard to expanding the White House's communications operation.
"As he did in the beginning, Sean Spicer is managing both the communications and press office," she added. Spicer took additional charge as the communications director in May after Mike Dubke resigned.
Politico reported that both Ingraham and Martosko did not respond to their queries regarding the job offers.
Meanwhile, Fox News host Kimberly Guilfoyle, who was previously considered for the role of press secretary, is not interested and has not been interviewed, people familiar with the effort told the publication.