Despite having performed on Saturday Night Live on numerous other occasions, Melissa McCarthy will most probably be best known for her impersonation of White House Press Secretary Sean Spicer. The New Yorker called her casting for the part "a stroke of comedic brilliance, a perfect fit" while Time referred to her latest cold open as "McCarthy and SNL at their best".
But what does the man behind the mockery have to say about his latest representation on comedy TV? CNN's Jim Acosta caught up with Spicer at the White House Easter Egg Roll on 17 April to ask for his opinion on the weekend's SNL skit, only to find out that the Trump official does not watch the show because it airs way past his bed time.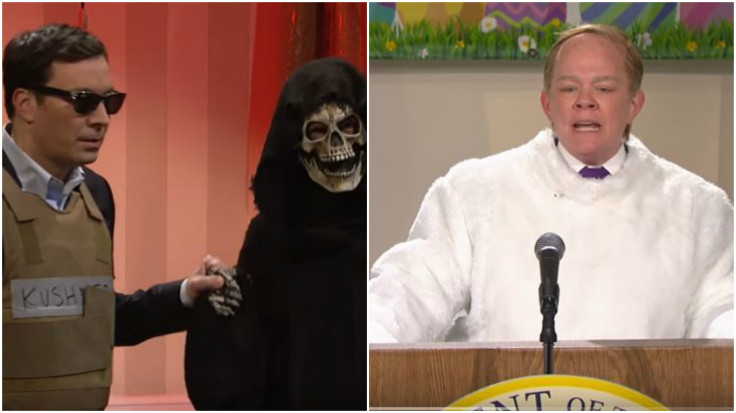 "I'm usually fast asleep by the time that comes on," Spicer said. "I'm in bed, get up, go to church next day, and look ahead."
While he missed the Saturday show to wake in time for the Easter service, he did note that he found the first sketch "funny" but felt that McCarthy "could dial back" the impression.
It has not been hard for the writers at SNL to find inspiration in Spicer. The 45-year-old has been having a tough time in his White House position, most recently facing the heat for comments on the Holocaust, with claims that Hitler did not use chemical weapons on "his own people". He also went on to describe concentration camps as "Holocaust centres".
McCarthy donned the comb-over wig and pasty make-up as appeared in a cold open dressed as an Easter bunny. "Everybody freaked. They were all like, 'Boo-hoo, what about the Holocaust Centres'," she said taking target at Spicer's remarks. "Yeah I know they're not the holocaust centres. I know that," Spicer says. "I clearly meant to say 'concentration clubs'."
Watch the video of the SNL skit below: