Season finale dates for Arrow season 3, The Flash, The Originals season 2 and other top shows have been revealed. The CW has released season finale dates for all of their main dramas. Check it out below: (via ComicBookMovie)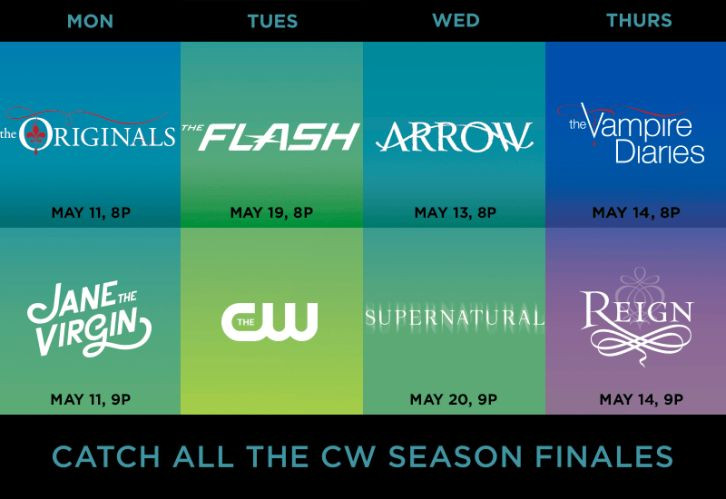 With the dates out, fans can expect more details like the official synopses of the finale episodes, to be revealed in the next few days.
Meanwhile, as Arrow fans wait to see whether or not Oliver accepts Ra's al Ghul's offer to lead the League of Shadows, the official description of the upcoming episode titled Public Enemy suggests that Oliver might be strong-armed into accepting Ra's proposal.
"During an attack on the mayor's office, Ray (Brandon Routh) is critically injured. Felicity (Emily Bett Rickards) is pleasantly surprised when her mother, Donna Smoak (guest star Charlotte Ross), shows up at the hospital to offer her support. With the SCPD out in full force looking for the assailant, Oliver (Stephen Amell) and his team work hard to stay one step ahead of the police to find the man responsible. However, things come to a head when Ra's al Ghul (guest star Matt Nable) kidnaps Captain Lance (Paul Blackthorne).
"What could lead to Ra's al Ghul taking Captain Lance? Perhaps he's trying to force Oliver Queen into accepting his offer?" speculates ComicBookMovie.
Arrow season 3 returns 18 March with episode 16 The Offer.