A secret government file documenting "unnatural sexual" alleged to have taken place at a time there was a high-profile paedophile ring at Westminster has been uncovered at the National Archives.
The file, which has been kept secret for the past 35 years for reasons of national security, looks set to to be passed onto the government's child abuse inquiry into claims of a Westminster paedophile cover-up in the 1980s.
The classified document was discovered by Dr Chris Murphy, a security and intelligence lecturer at the University of Salford.
He said he was immediately alerted to the file – titled "PREM19/588 - SECURITY. Allegations against former public [word missing] of unnatural sexual proclivities; security aspects 1980 Oct 27 - 1981 Mar 20" and now it had been passed through the prime minister's office.
He told Sky News: "I think I did a double-take and then started wondering what the potential implications of the title, which is a little vague, could be.
"The fact that this file is concerning the Prime Minister and these allegations are being taken to the Prime Minister I think would strike anybody of being potentially of some interest."
The allegation of "unnatural sexual proclivities" may have been passed onto then prime minster Margaret Thatcher.
Sir Bernhard Ingham, former press secretary for Thatcher, told the broadcaster he could not recall the file.
The Cabinet Office said the details of the file will not be made public, but it will be passed onto Theresa May's child abuse inquiry.
A spokesperson added: "In this case, the file was kept closed and retained as it contained information from the security services and advice from the Law Officers.
"These classifications are reviewed periodically.
"We are clear that any files that are pertinent to the historical child sex abuse inquiry will be made available to the panel."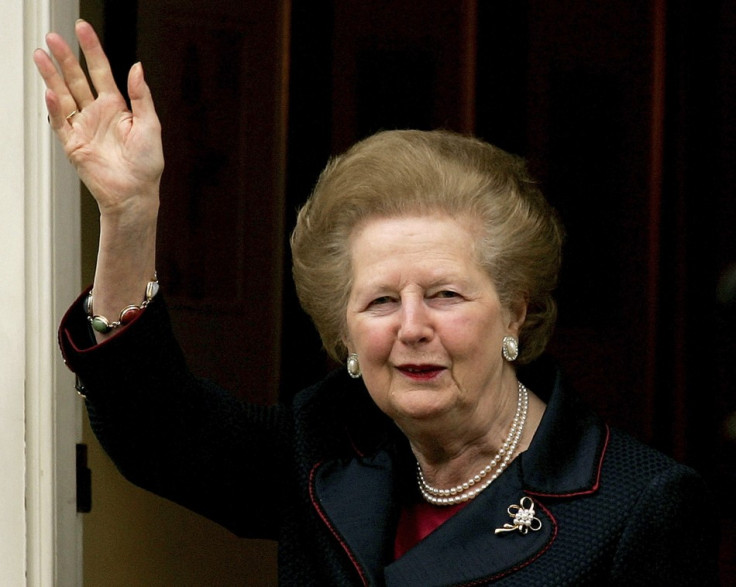 In November, a report led by NSPCC chief executive Peter Wanless with Richard Whittam QC revealed there is "nothing to support" concerns that files containing evidence of high-establishment paedophiles were "deliberately or systematically removed or destroyed" in order to cover up the allegations.
Following the discovery of the latest secret document, Wanless said the "unnatural sex" file was not revealed by any department or individual they consulted.
He added: "Our remit was to go back over a review by the Home Office and not undertake a new investigation.
"If there is pertinent material in this file it should be submitted to the sexual abuse inquiry as well as the relevant police force so they can conduct a criminal investigation if necessary."
Campaigners are also urging for the file to be made public.
Deputy children's commissioner Sue Berelowitz told Sky News: "What needs to happen now is that there really does need to be a thorough trawl through all of the old documents and archives to find out what else is lurking there that needs to be exposed and needs to be brought to the attention of the inquiry, so that there are no places for people to hide and the truth is properly revealed to the nation and everybody held to account."
The child abuse inquiry has got off to a troubled start following the resignation of its two first choices of chairmen Fiona Woolf and Baroness Butler-Sloss because of their links to the establishment victims involved in the review.