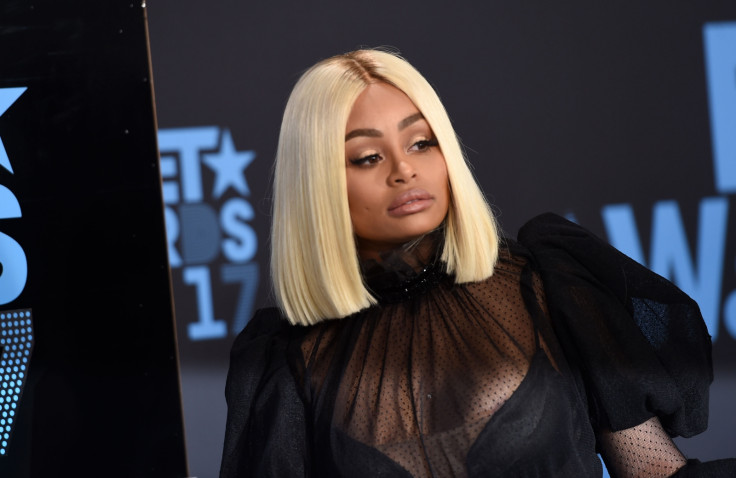 Reality star Blac Chyna seems to be enjoying herself post her split from her fiancé Rob Kardashian as she continues to share her lavish lifestyle on social media. However, she was subjected to scathing criticism on the internet this time around for the shape of her butt.
In one of the recent photos that she shared with her 13 million fans on Instagram, the former Rob&Chyna star flaunted her derriere in skintight black leggings as she posed near her pink Lamborghini. Her photo, however, received quite a bit of ridicule from followers, who assumed that her butt implant is deformed.
"What is the love down there on your butt cheeks on the bottom is like a lump," one of her followers questioned. "Why the bottom on the right looks like the edge of a school desk," asked another.
"Monster butt mommy," quipped an Instagram user.
The right butt cheek of the mother-of-two appears to have some sort of edge, prompting a few to compare her to popular cartoon character Sponge Bob.
"Sponge Bob square pants," commented one, while another wrote, "But the bottom right cheek is squared-ish... not cute."
The reality star, however, remains unaffected by the scathing comments and was spotted with her rumoured rapper-boyfriend Mechie on what seemed like a date on Tuesday (29 August) in Los Angeles.
The 29-year-old model recently broke up with Rob on an ugly note, with the TV personality and businessman releasing her nude images on Instagram. Which is why many of her followers on the social media platform assume that she is trying to steal the Kardashian family's thunder by dressing outrageously like them.
"She's trying so hard to look like a Kardashian but she's so bad at it," one of her followers wrote.
Chyna and Kardashian have a daughter together, Dream, with the 11-month-old currently being co-parented by them.