A security guard has been jailed after raping a woman while she was asleep and then apologised by text message.
Dean Prendergast, 36, had tried it on with the victim earlier in the night at a house party, but she kept refusing his advances, a court heard this week. Hours later, she woke up to find him naked in her bed and raping her.
When giving evidence, she said: "I went to sleep and the next thing I remember he was on top of me. He told me he knew it was wrong but it felt so right. I told him to get off and he did. I turned over, I didn't know what to do. I was in shock. I never gave him permission to have sex with me."
Prendergast, who had drunk 20 bottles of Stella and some Amaretto before the attack, was unanimously found guilty of rape after a four-day trial at Hull Crown Court.
Anthony Dunne, prosecuting, said Prendergast and his victim knew each other.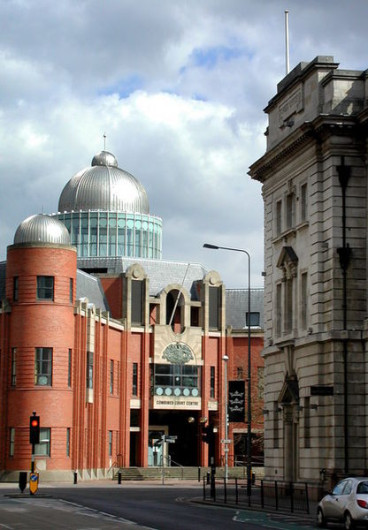 He said: "The victim will say she never consented to sex with Prendergast. A text message sent by the defendant two days after said that he acted wrongly towards her.
"She told him to stop when he touched her and was asleep when he began having sex with her. A person who is asleep cannot consent to sex.
"The text he then sent her two days later, in our submission, is an apology for what happened."
Reading out a victim impact statement to the court, the victim said: "For the last 15 months, all I wanted to do was to move on with my life and put this all behind me, but I couldn't.
"I wanted to live my life without having to explain to people who weren't in my close friends or family what I was going through, but I couldn't.
"It really affected my confidence and really made me struggle with my self-esteem."
Prendergast was arrested shortly after the victim reported the offence during a visit to a sexual health clinic almost a week later.
Sentencing Prendergast, Judge Mark Bury said: "You raped her while she was sleeping and she will no doubt remember that for the rest of her life.
"Should you have brought yourself to admit this offence at an earlier stage, a lighter sentence might have been imposed, but as it stands, the lowest sentence I can impose is four-and-a-half years."
Prendergast was also subject to a restraining order restricting him from contacting his victim for the next ten years and has been placed on the sex offenders' register for life.
The defendant once appeared on Plenty of Fish website describing himself as a "fun loving man" who was after more than "just fun or one night stands". A woman who dated him on and off for more than two months told the Hull Daily Mail how he enjoyed "very rough sex" including choking and hair-pulling.