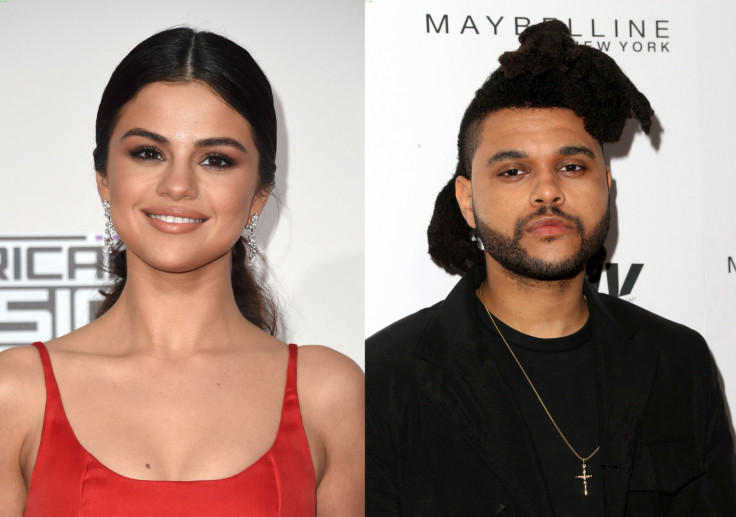 Selena Gomez sent her fans on frenzy after pictures of her kissing Bella Hadid's ex-boyfriend The Weeknd surfaced online. Although the two packed on some major PDA following their romantic date night in California, reports claim that the R&B sensation might not be ready to go public with his relationship yet.
One of the reasons why the Starboy hitmaker is holding back from his new romance with Gomez could be because he has not moved on from his past relationship with Hadid, according to a latest report.
"The Weeknd still has feelings for Bella [Hadid] because she knows him as the performer AND as Abel — not many people do," Hollywood Life quoted a source as saying.
"She understood him in a very unique way, and the more popular he becomes, that's something that can't really happen anymore. Now that kind of special relationship will never be a thing again, and that's the problem."
Gomez and The Weekend (real name Abel Makkonen Tesfaye) sparked dating rumours after their PDA-filled outing on Tuesday. They were spotted lip-kissing and cuddling outside the Giorgio Baldi restaurant as the Hands To Myself songstress wrapped her arms around the 26-year-old singer in the photos.
A source told Hollywood Life: "He's trying to move on and Selena is certainly at the right place at the right time. He doesn't want to hurt her so he's taking things very, very slow. He doesn't want to lead her on and use her because he still has feelings for Bella."
Gomez, on the other hand, seems to be in no mood to shy away from her blossoming romance, which is also the first one ever since her break from the limelight and her career. "Selena wanted to be seen with the The Weeknd because she is OK with the world knowing that she and Abel (The Weeknd's legal name) are dating," a source said.
"That is why she agreed to go out to dinner with him in public. She is happy and doesn't mind sharing that with the world. Abel makes her feel secure and Selena has nothing to hide."