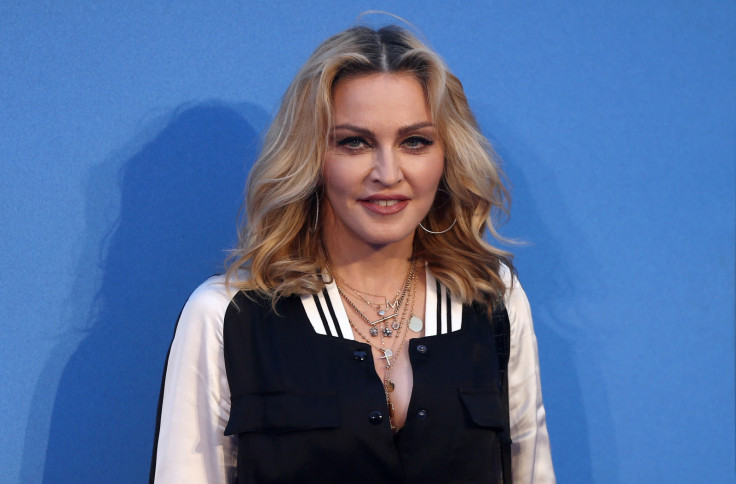 Madonna went all candid in a recent interview, revealing that she had prayed for Donald Trump's loss at the elections.
The pop-star, who has been an ardent supporter of Democratic candidate Hillary Clinton, opened up about the Election Day. She compared Trump's win to a "horror show".
"On election night I was sitting at a table with my agent, who is also one of my very best friends, and we were truly praying. We were praying," the Like A Virgin hitmaker revealed in an interview to Harper's Bazaar. She added that her agent – who was friends with someone from Clinton's campaign – informed that things were not going well for the Democratic nominee.
Madonna is now having a hard time accepting reality, given that Donald Trump is just days away from becoming the 45th President of the United States.
"We were doing everything: lighting candles, meditating, praying, offering our lives to God forever, if only. I went to sleep, and since that night, I wake up every morning and it's like when you break up with somebody who has really broken your heart," the 58-year-old Vogue singer confessed.
She compared his presidency to a "nightmare" in the February issues of the magazine. "I wake up and I go, "Wait a second. Donald Trump is the president. It's not a bad dream. It really happened." It's like being dumped by a lover and also being stuck in a nightmare," the singer added.
Madonna's interview comes right ahead of the president-elect's swearing-in ceremony on 20 January. The singer says she is astonished by the silence maintained by most in the entertainment business.
"Nobody takes a political stance or expresses an opinion", Madonna said, "They want to maintain a neutral position so they can maintain their popularity. According to her, stars and celebrities don't speak out of fear of being "blacklisted" or losing "followers on Instagram".
"Everyone's really afraid. Because it doesn't affect their daily life yet, no one's doing anything about it," the songstress quipped.