Sienna Miller left 'shaking with tears' after hilarious 9-hour Ben Affleck sex scene marathon
The actress opens up about her forthcoming movie Live By Night, and talks about filming intimate scenes with Affleck.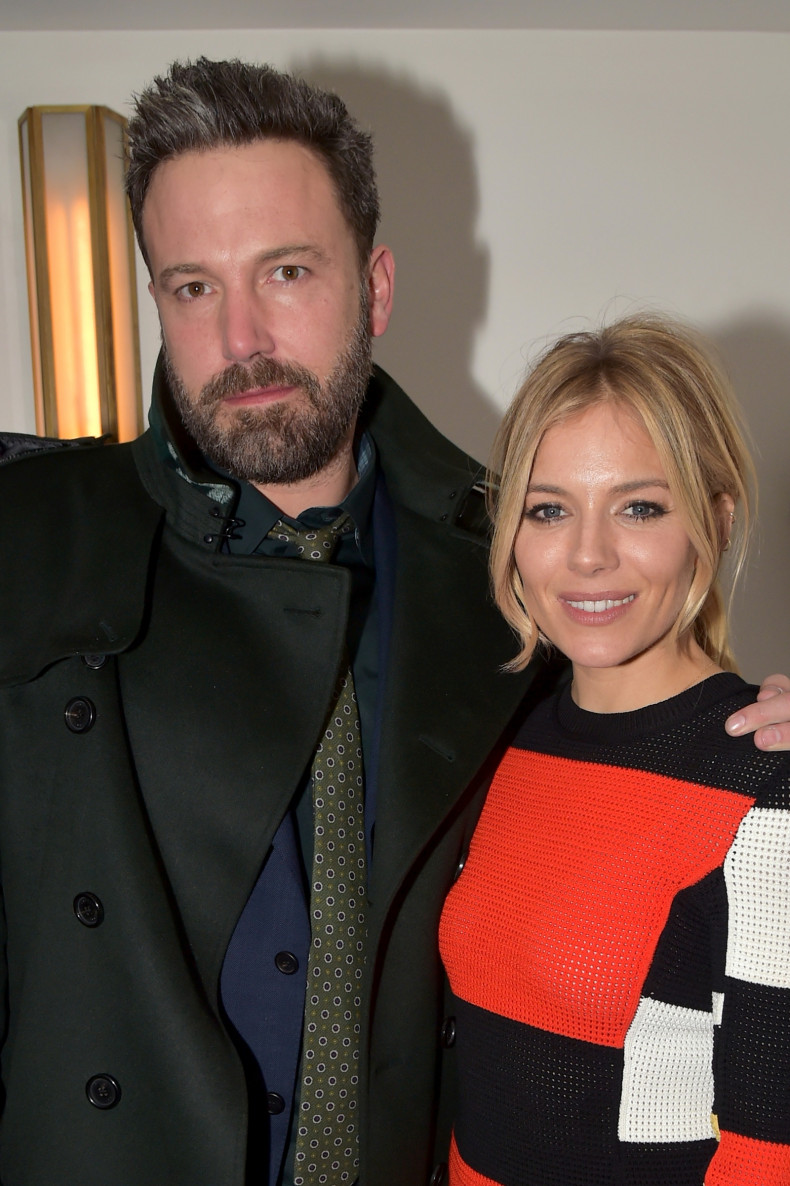 British-American actress Sienna Miller co-stars with Hollywood star Ben Affleck in the 1920s crime drama Live By Night, and if her words are any indication, the Oscar winner seems to be a true professional.
The 35-year-old actress opened up about her forthcoming movie, and candidly talked about filming intimate scenes with Affleck. Miller, who stars as Emma Gould – an Irish mistress to Affleck played notorious gangster Joe Coughlin in the movie – revealed that she was left "shaking with tears" of laughter by the time they finished nine hours of love-making scenes.
Speaking about her experiences, the actress told E! News, "It's hysterical. Ben and I are like brother and sister, thank God, so there was no awkwardness. There was just a lot of stupid giggling. He's very professional—I am not, but he is. In that environment, it was a cool scene."
However, bringing Dennis Lehane's popular novel to life required the actress to be prepared for several takes and risqué scenes. "There was a montage in the script saying we did it everywhere: in the car, in the bar...I was like, 'That's an entire day of just love scenes! OK. How do we do this?'" Affleck's co-star recalled.
"Obviously, by the time nine hours of it has gone past, I was shaking with tears running down my face. I mean, I can't tell you—but you have to laugh. Ben is just professional. It is what it is," she added.
Live by Night stars Affleck as the son of a Boston police officer who has turned his back to his "strict and proper upbringing". When the actor – who also serves as the director of the movie – was asked about the numerous sex scenes with Miller, he laughed remembering her hilarious response.
"Sienna thought that I was trying to make myself out to be some kind of world champion, where it just never ended," Affleck recalled. "She started laughing and I was like, 'Laughing isn't really the response that I'm looking for with this.' She was like, 'How long can you go? You're Superman!'"
Live By Night starring Chris Cooper, Elle Fanning, Brendan Gleeson, and Zoe Saldana alongside Affleck and Miller hits theatres on 13 January.