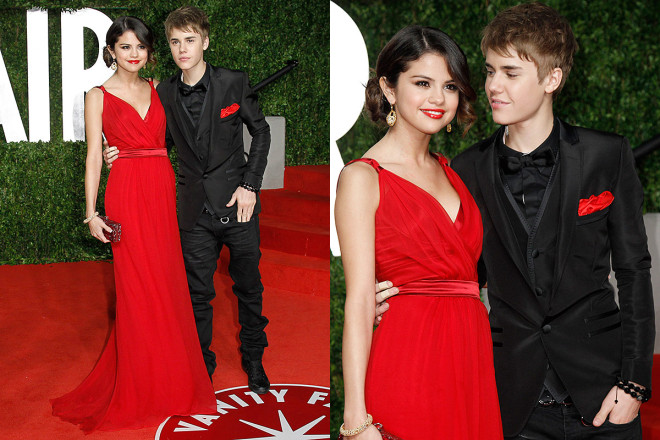 Justin Bieber and Selena Gomez's fans might have been pleased after reports surfaced stating that the two are back together.
And now, according to the latest rumour doing the rounds on social media Gomez is pregnant and expecting twins.
According to a Hollywood Life report, a new sonogram picture, which has gone viral, shows two babies inside a patient named 'Gomez, S.'
The picture hit the web this week and spread like wildfire after a report by eBuzzd claimed it was Selena Gomez's. In the sonogram picture, one can clearly see two baby foetuses inside a womb.
The report also stated, citing sources, that while Gomez and Bieber were in Austin, Texas, for the SXSW festival last week, she underwent a number of tests for blood pressure issues and was experiencing headaches and dizziness. She took tests to confirm whether or not she was pregnant.
So, does that really mean that Justin Bieber and Selena Gomez are going to be parents? The truth is far from that.
The report is definitely not real. The site it came from, eBuzzd, describes itself as a 'hoax' website.
Hollywood Life reached out to Gomez's representatives regarding the matter to which they replied: "No comment." Even Bieber's representative declined to comment.
So there it is. Gomez's pregnancy rumours are nothing but a hoax. However, that doesn't mean the couple is not getting back together.
After admitting that he is still in love with Gomez, at a surprise performance ahead of SXSW, the Believe star once again made his feelings for Gomez clear via their collaborative and sexual dance routine.
Bieber also recently wrote a song inspired by his reunion with Gomez, and shared a sneak peek (below) with the Beliebers on Instagram. The song is called 'Life Is Worth Living Again.'